Dexter - człowiek wielu talentów...
Pierwsze dwa to postać kobiety wzorowany na modzie lat 30. Malowany piórem Pelikan 140 z elastyczną stalówką (od XF do BBB). Użyłem do tego celu atramentów: Iroshizuku Tsukushi, CDA Grand Canyon, Parker Quink Brown (vintage), MB Toffee Brown, Pelikan Edelstein Amber oraz Akkerman Bekakt Haags.
Jak widać także i atramenty mają różne odcienie brązów.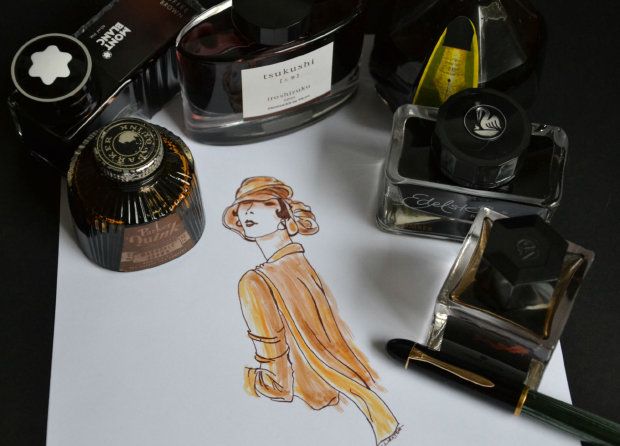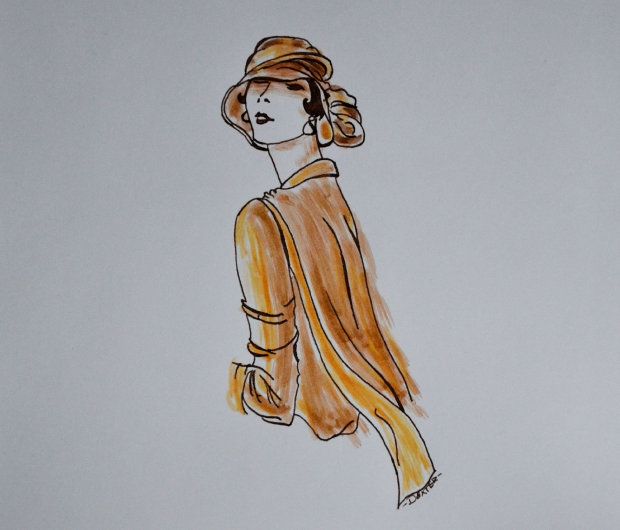 Kolejny rysunek to klasyczne Art Deco. Kolejne etapy powstawania rysunku pokazałem na zdjęciach. Od kresek, przez detale po malowanie. Do jej namalowania użyłem także atramentu. Były to Pelikan 4001 brown, Pelikan Edelstein Amber, Stipula Calamo Sepia oraz Visconti Brown.