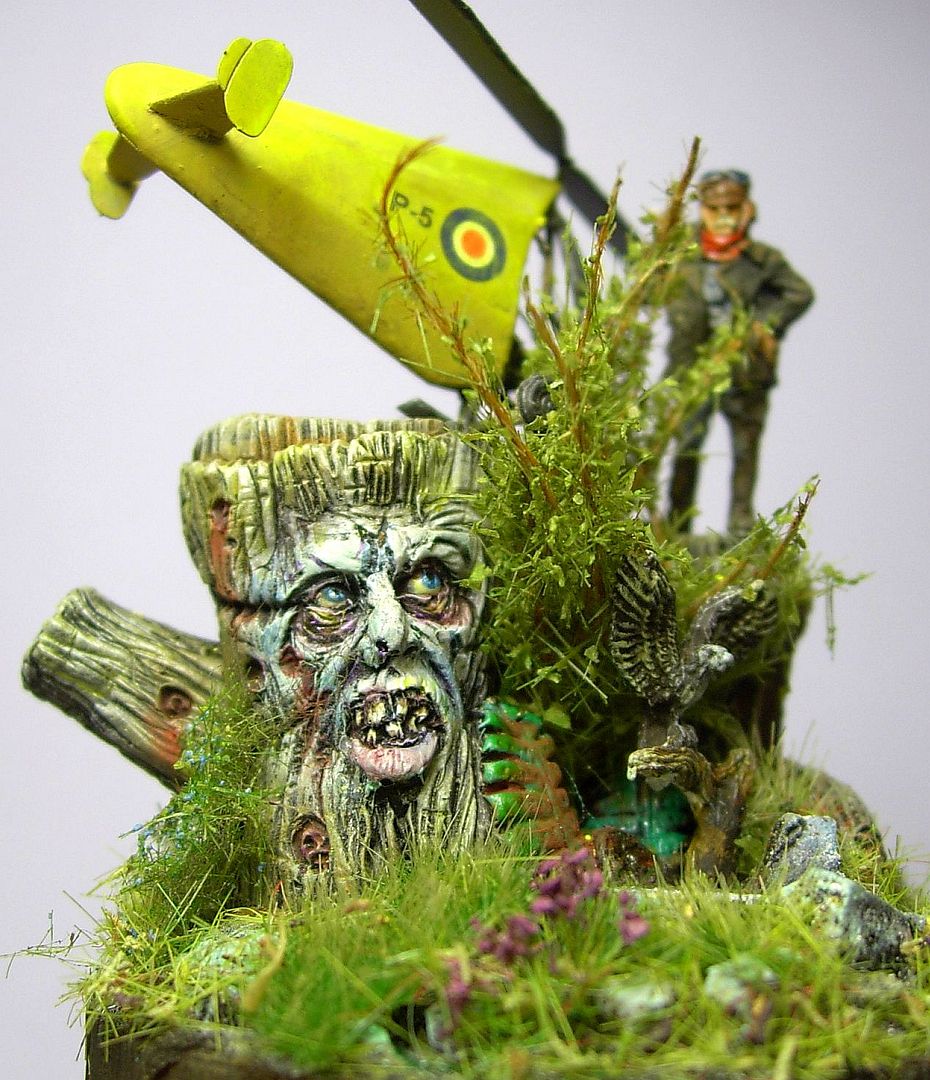 Też bym miała taką minę, jakby mi coś na łbie wylądowało...
...i jeszcze udawało, że nie wie, ossso sie rossschodzi. I było wściekle żółte.
To żółte to eksperymentalny wiroszybowiec, skonstruowany w Anglii w 1942 roku. Dołożyłam do niego pilota z Oriona - pierwszowojennego, ale co tam - i podstawkę z wkurzonym entem od Scibora.
Skala 1/72.