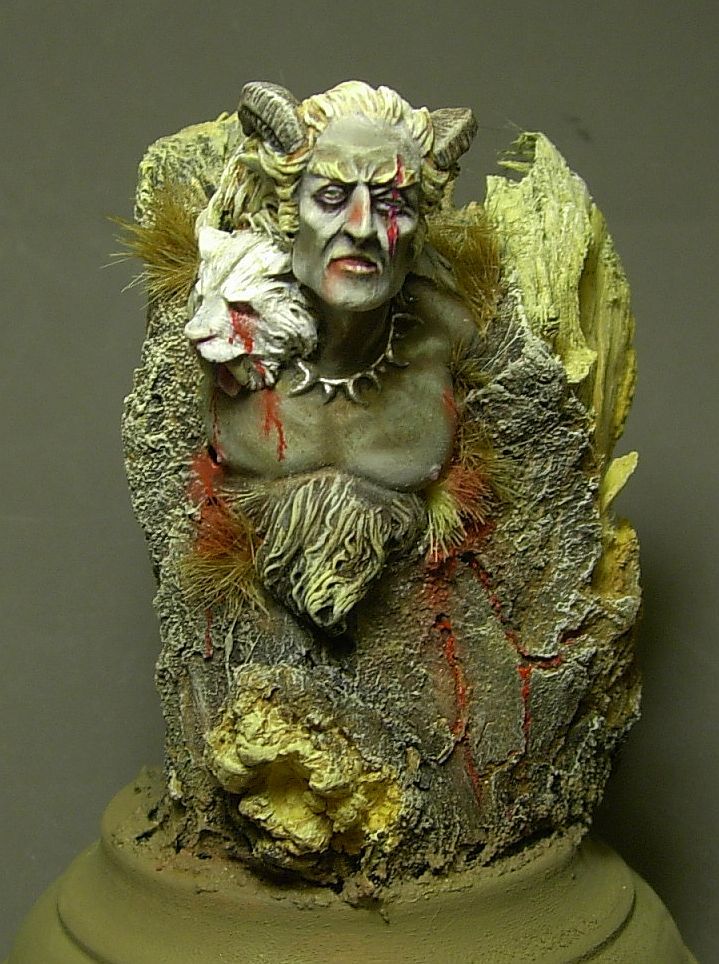 Popiersie malowane "pod muzyką".
Z reguły maluję w ciszy; tym razem dłubiąc przy pocycku miałam włączoną muzykę zespołu Dead Can Dance, z ich starszych płyt, sprzed 1991 roku. I tak jakoś - dźwięk splatał mi się z malowaną opowieścią. Powstało to, co widać, popiersie satyra z El Greco Miniatures osadzone na kawałku zmurszałego korzenia i pomalowane w "drzewnych" odcieniach.
Jako tło muzyczne proponuję utwór "Summoning the Muse" z płyty "Within the Realm of a Dying Sun" Dead Can Dance (1987 rok). Oczywiście podkład muzyczny jest nieobowiązkowy.
Summoning the Muse