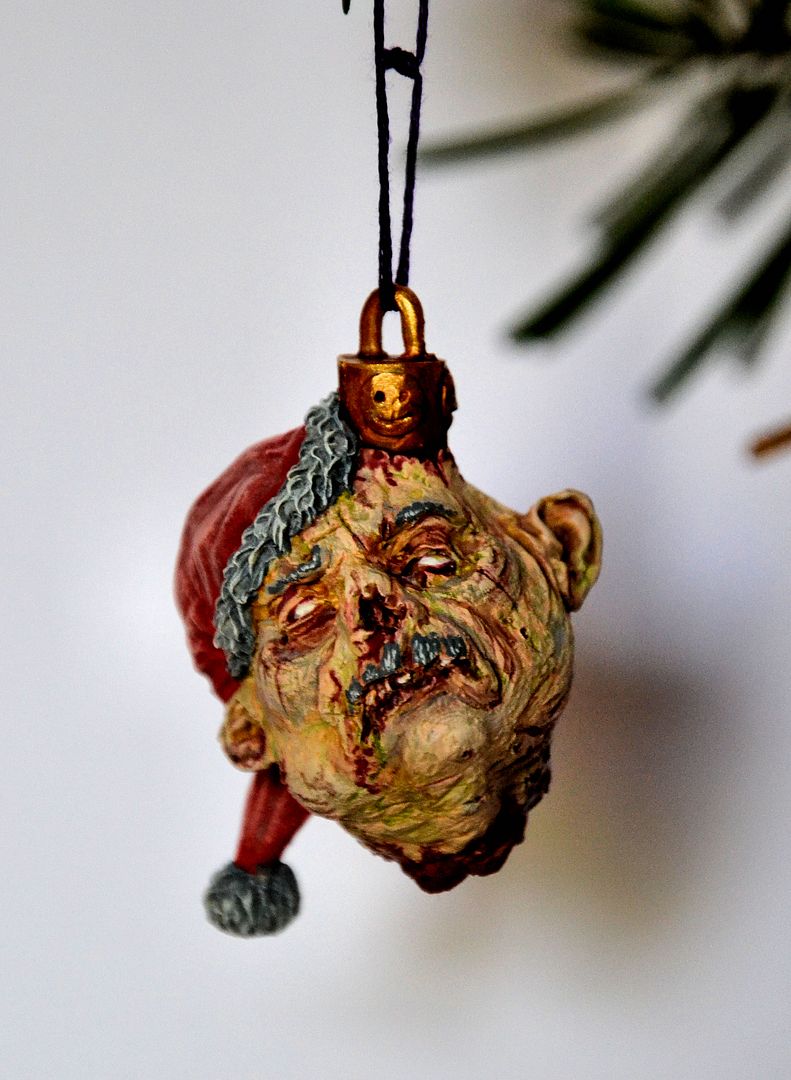 Kolejny "merrychristmas, psiakrew". Dexterowy. Z podziękowaniem.
Bulb od Ścibora, a dokładnie od Kasi. Przyleciał jako prezent. Czas zatem ubrać moje drzewko.
To chyba głowa trolla albo gnoma. Licho wie. Ja zrobiłem już konkretnie posuniętą główkę i dodałem resztki wąsów. Niech to będzie Mikołaj po goleniu :)
Kasiu, dziękuję za świąteczny prezent. Malowało się ją wyśmienicie.