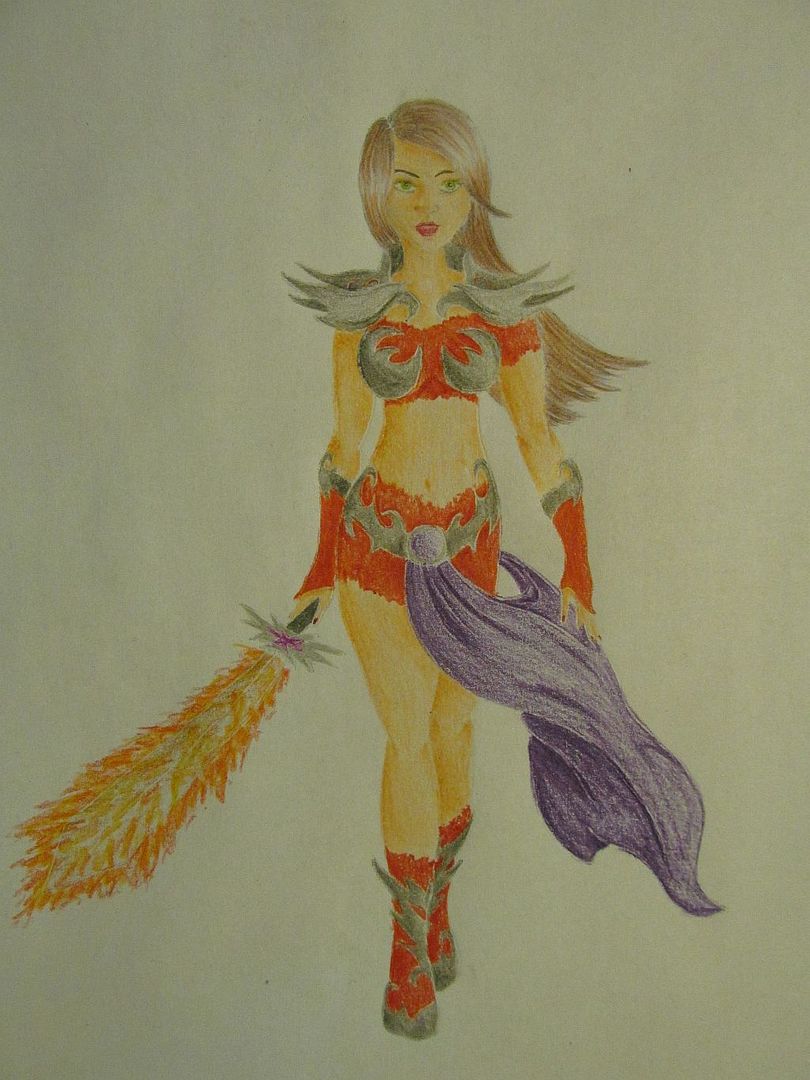 Znowu nas wzięło na symultankę. Tym razem - cztery pory roku na bazie elfki z Pegaso.
Dorotka - córka Victoriusa - zdolna bestia: nie malowała figurki tylko zrobiła rysunek. Ja bym tak chciała umieć malować jak ona.
W/w bestia ;) napisała tak:
Nie wiem co mam tu napisać, więc napiszę, że to jest wzięte z Percego Jacksona. Tam byli herosi więc przyjmijmy, że to jest połączenie Afrodyty i Aresa.