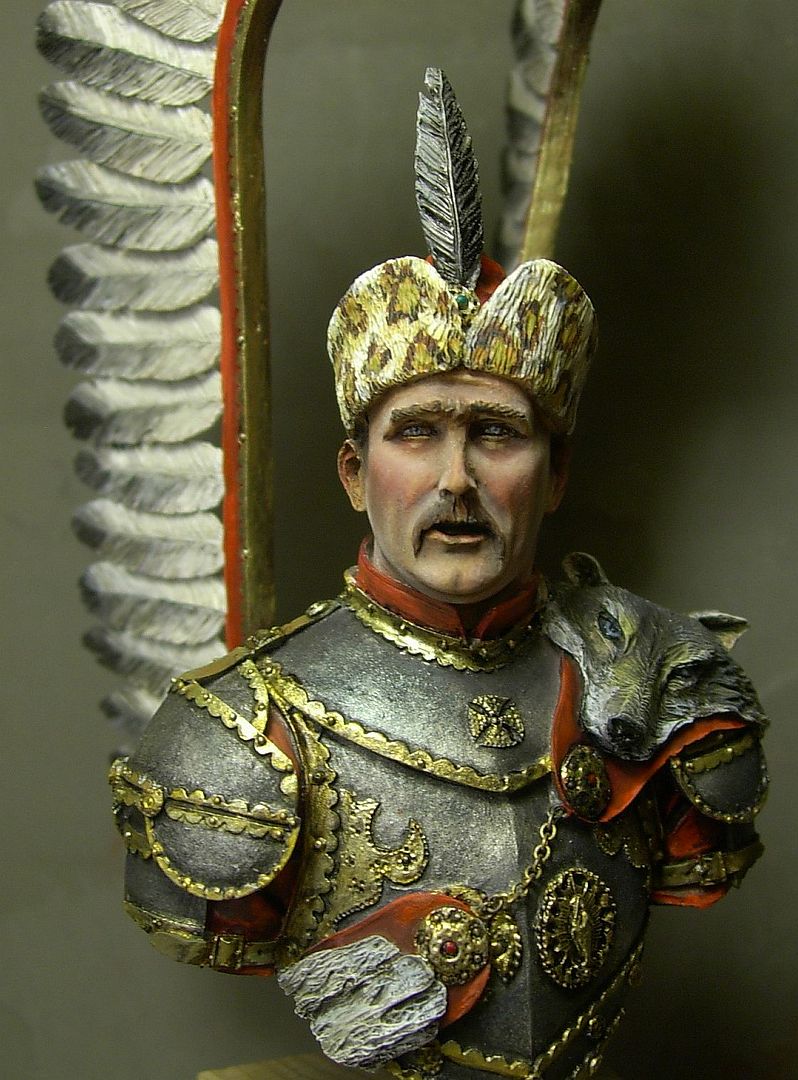 Czemu tytuł po angielsku?
Bo husarz to to nie jest. Co najwyżej bajeczka pt. "jak mały Koreańczyk wyobraża sobie polskiego husarza".
Ja już pomijam skrzydła, w sensie, że w ogóle nie powinno ich być. Ale skoro są, to czemu wyrastają facetowi z łopatek? Zawsze mi się wydawało, że skrzydła jako element anatomii to przysługują aniołom, a nie husarzom!
Po drugie: pomiędzy plecami a skrzydłami ten pan ma przyrośniętą do zbroi wilczą skórę.
Po trzecie ma hemoroidy. Możliwe że też przyrośnięte.
Po czwarte, fajnie mi się malował.
Young Miniatures, skala 1/10.