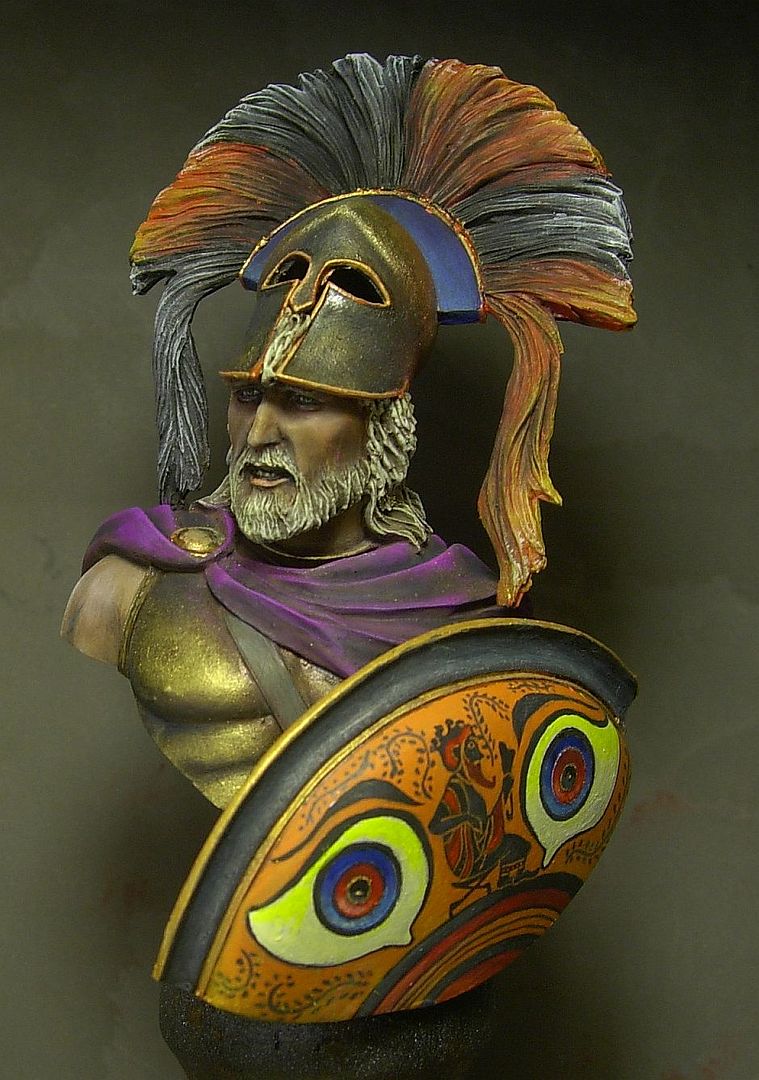 Kylix albo kalix to płaska, płytka starożytnogrecka czara na nóżce, z dwoma uchami. Z reguły bogato zdobiona, częstym motywem były "oczy".
Tak, wiem, że wzory z kylixów nie były używane na greckich hoplonach.
W nosie to mam.
Popiersie Younga, pomalowane zupełnie inaczej, niż producent kazali. Po pierwsze, odsłoniłam twarz. Musiałam dorobić trochę włosów nad uszami. Dorobiłam. I pozamiatane.
Nie, nie jestem zadowolona z malowania. Nigdy nie jestem, psiakrew.
Skala 1/9