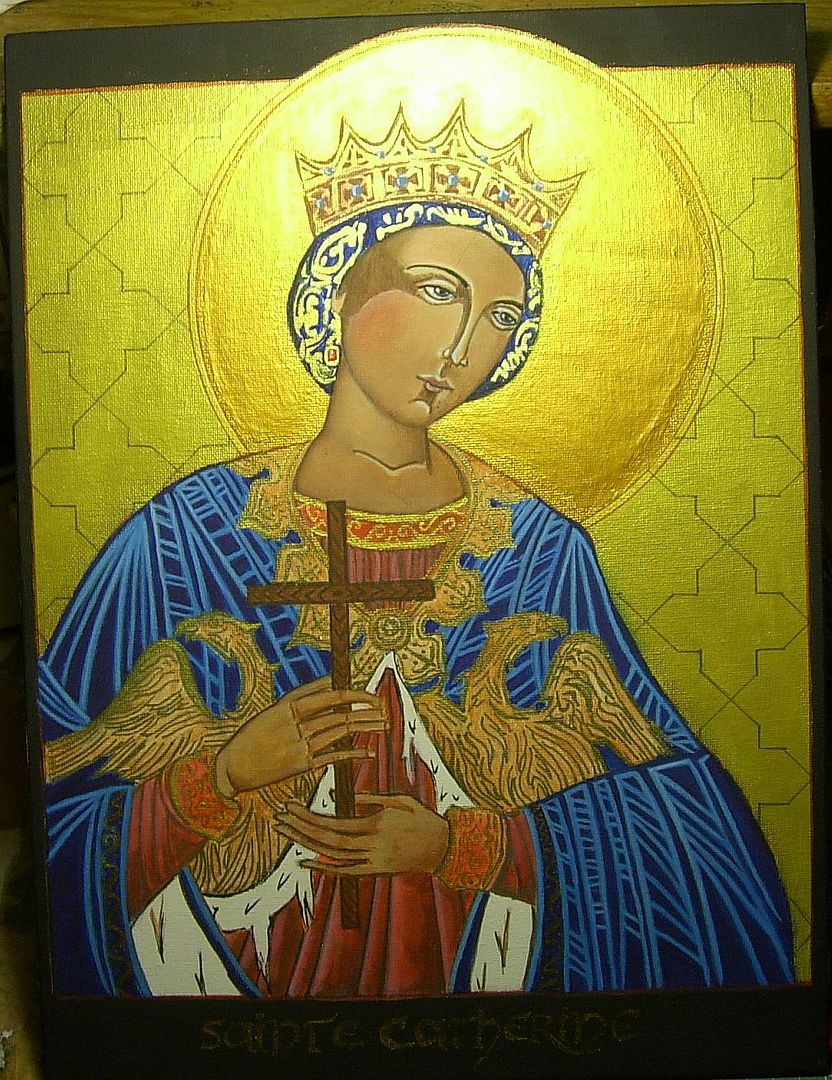 Mam kumpla. Kumpel jest malarzem.
Mieszka we Włoszech, nazywa się Michelangelo Moio. I namalował mi portret mojej patronki. I jestem zachwycona.
Rozmiar 30 x 40 cm. Akryl na desce.
Wielkie dzięki, Michelangelo!
I have a friend, which is an painter.
He lives in Italy, his name is Michelangelo Moio. And he painted portrait of my holy patron for me. And now I'm so happy.
Many thanks, Michelangelo!