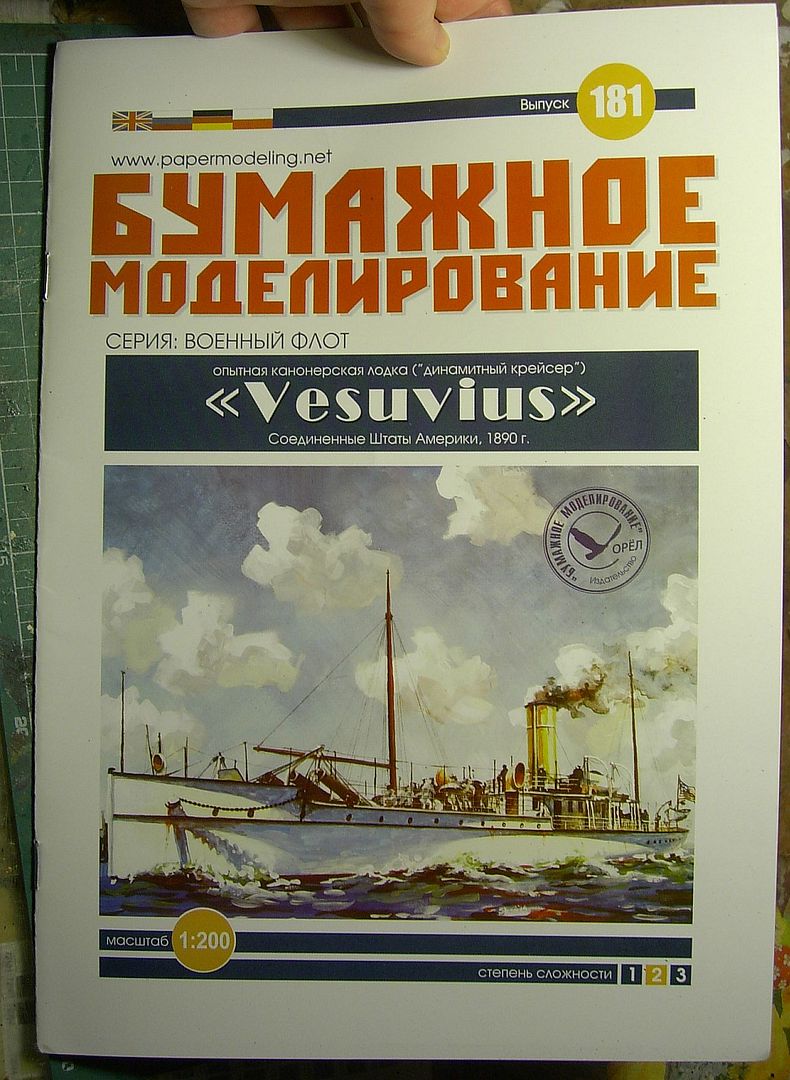 Kartoniak. Jaki słodki.
Mówili na niego "dynamite cruiser". Był eksperymentalną amerykańską kanonierką.
Biogram okrętu
Projektował Aleksander Kustow. Niektórzy jego projekty lubią, inni nie. Kustow pracuje w manierze "all in paper", ale zwijane z papierka reje czy maszty bez problemu daje się zastąpić drucikami.
Rys historyczny - tylko po rosyjsku, za to obszerny: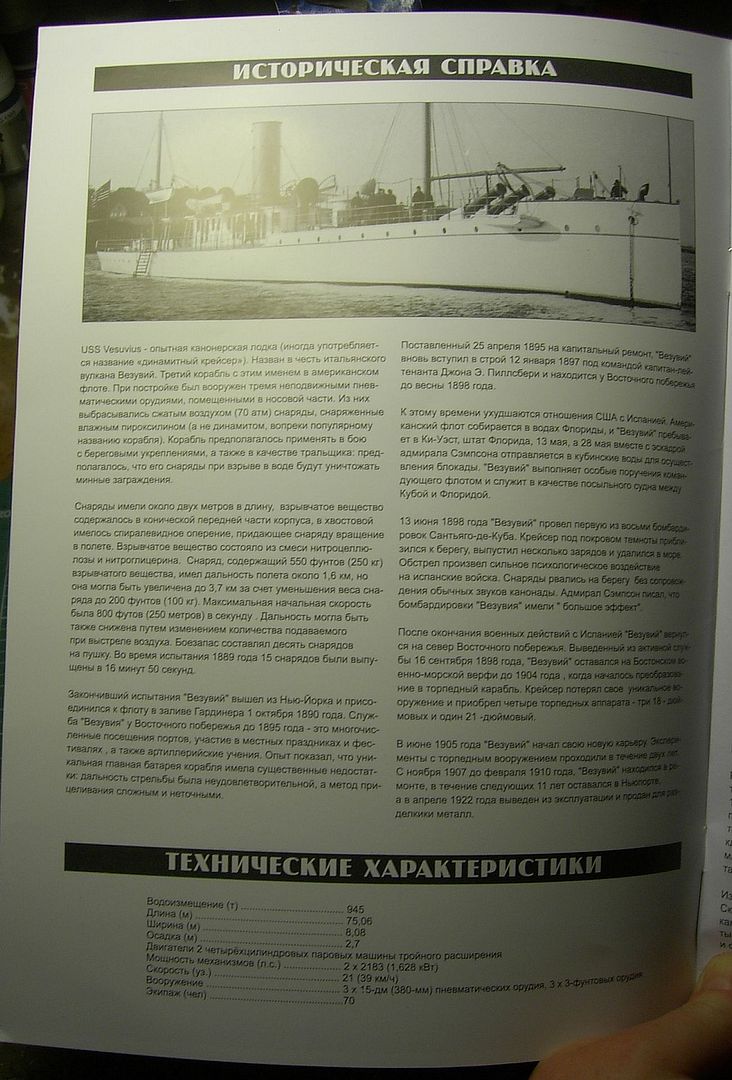 Instrukcja - reprodukuję wersję polską. Jest też angielska, rosyjska i niemiecka.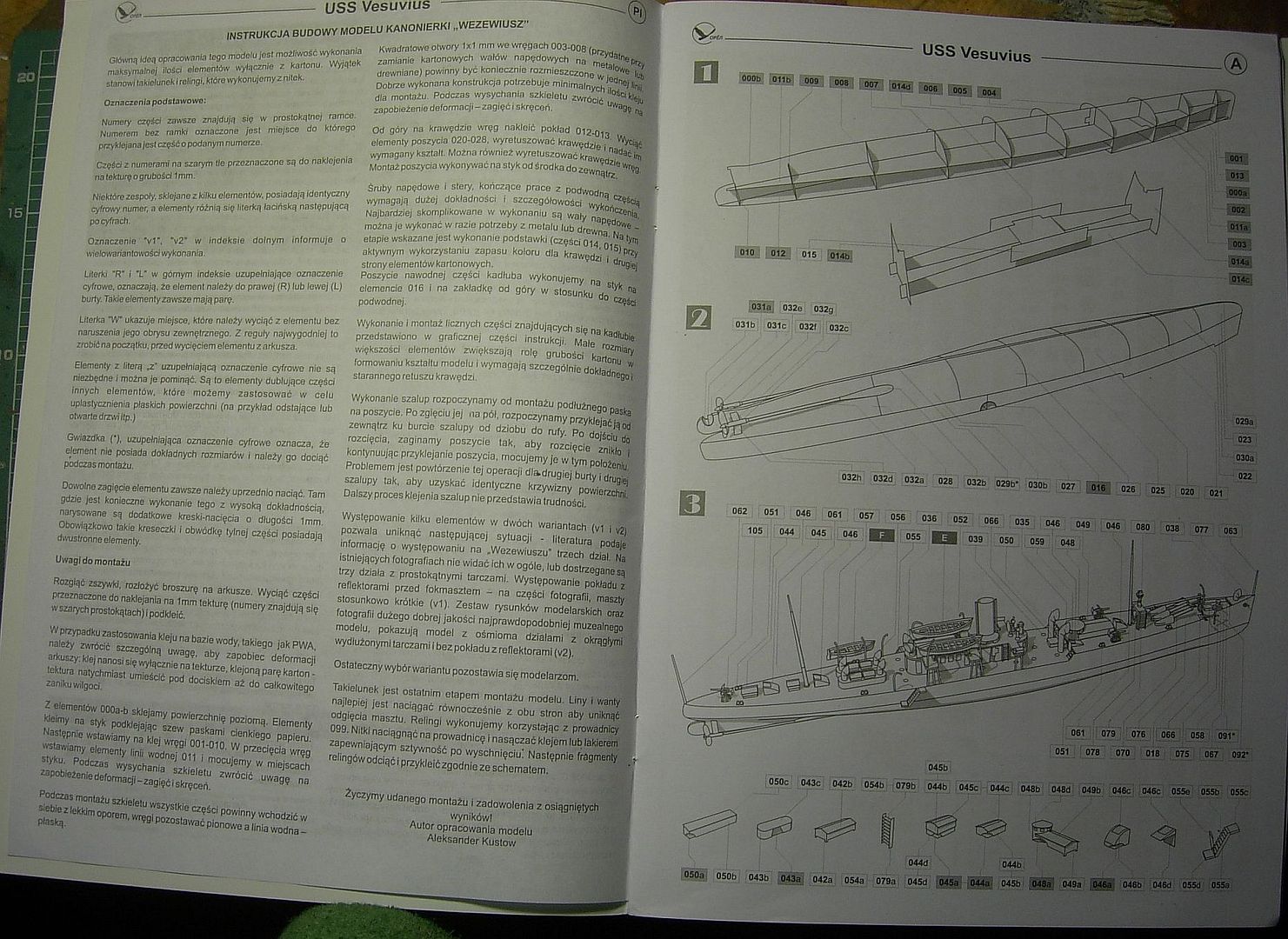 Rysunki typowo Kustowowskie. Ja tam je lubię.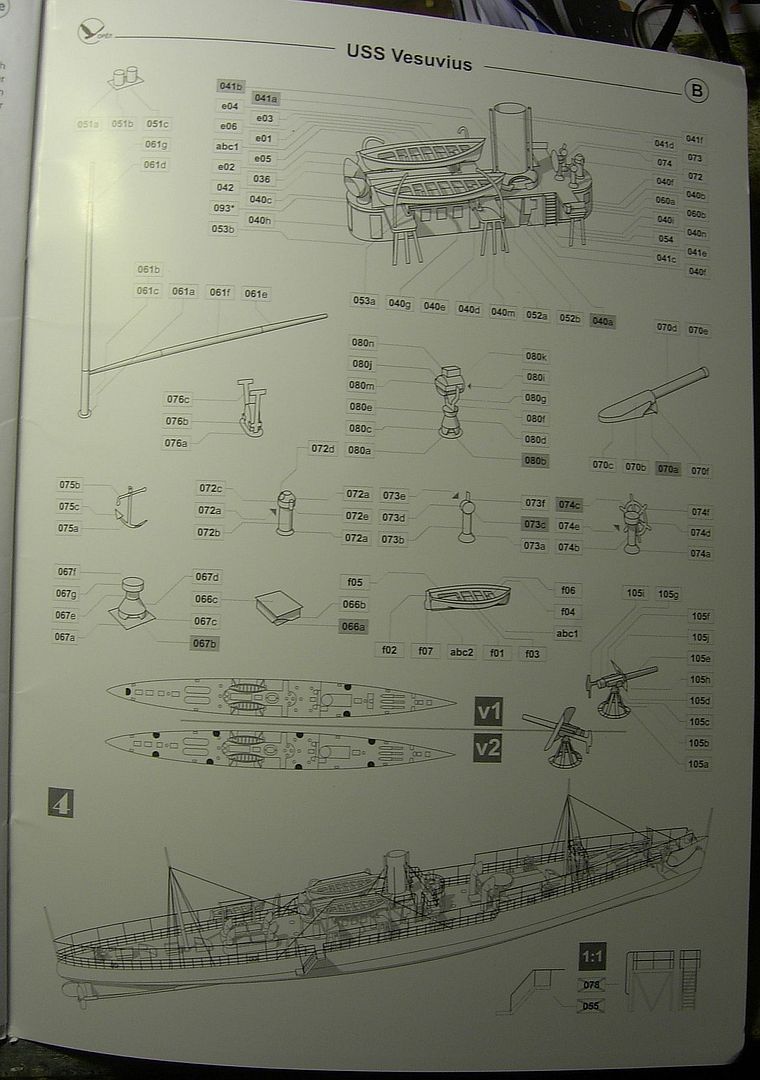 Na rysunkach widać tę manierę "all in paper" - wsporniki pomostu do wycinania z papierka. No... nie. Ale co za problem zastąpić drucikami?
Wręgi. Szkielety modeli Kustowa mają to do siebie, że po złożeniu można nimi gwoździe wbijać, takie są mocne.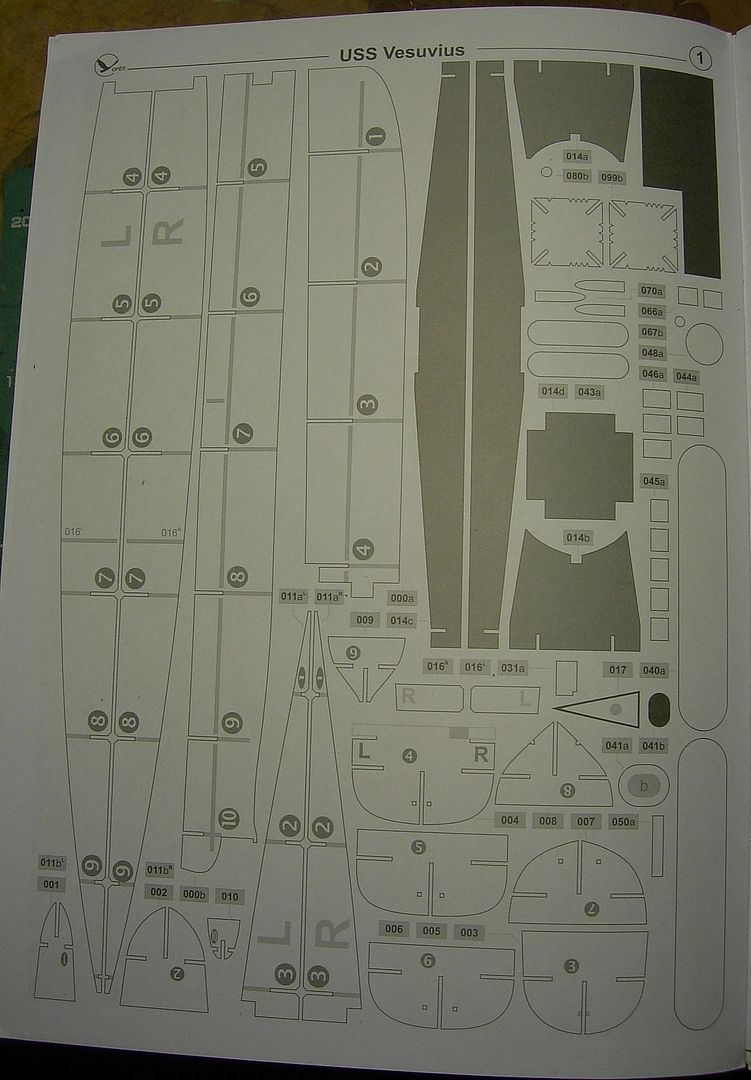 Druk oczywiście dwustronny. Obecnie to już standard.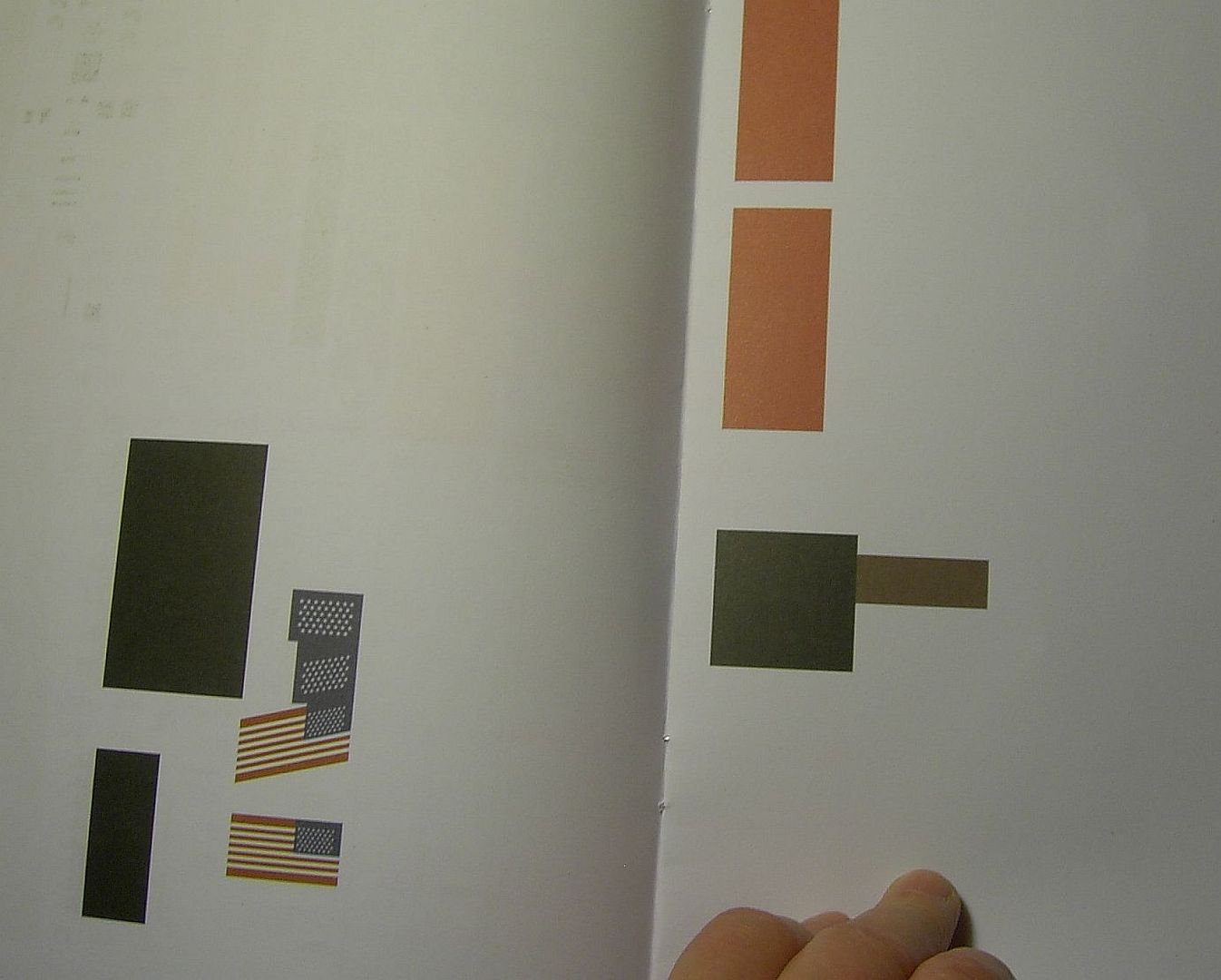 Arkusze z częściami: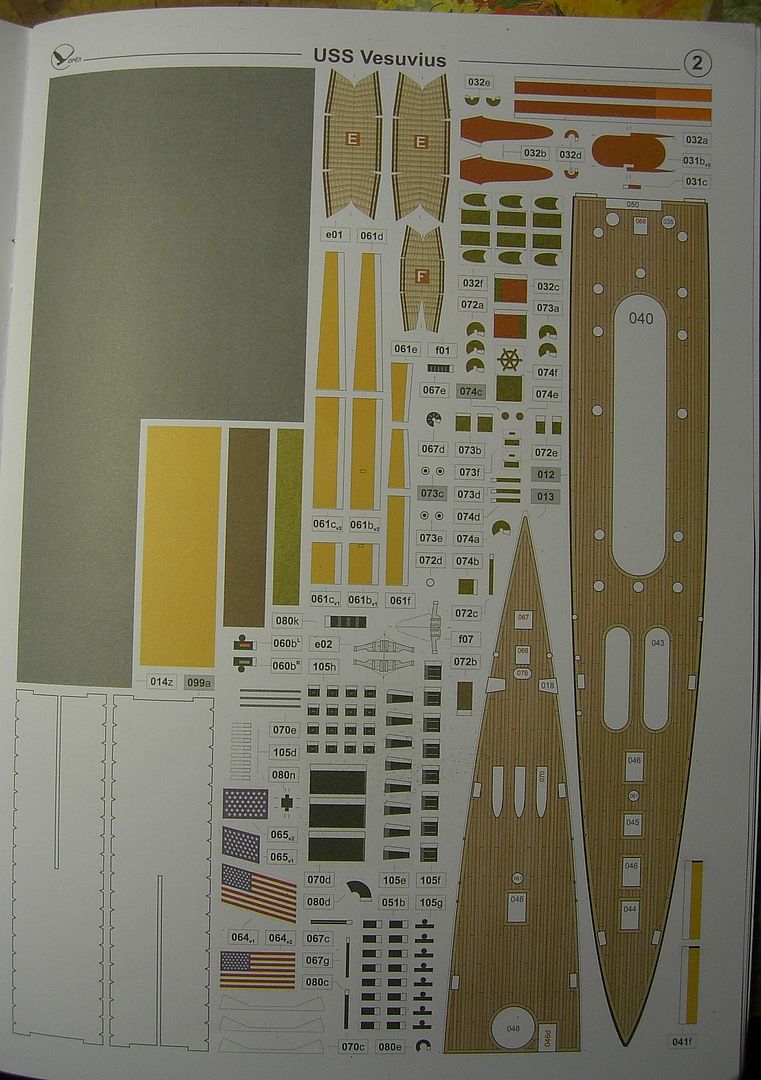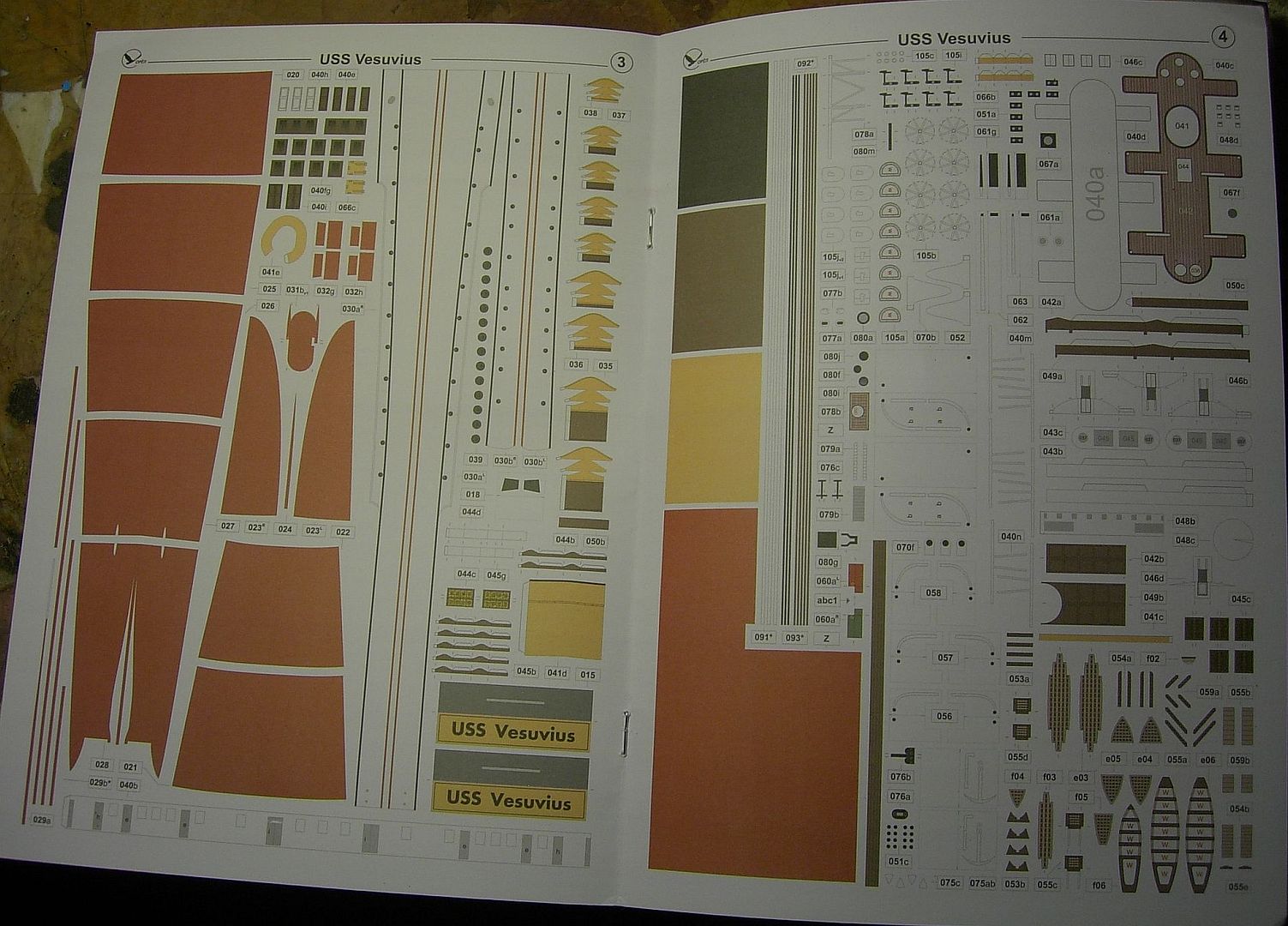 Śruby i wały drukowane metalicznie.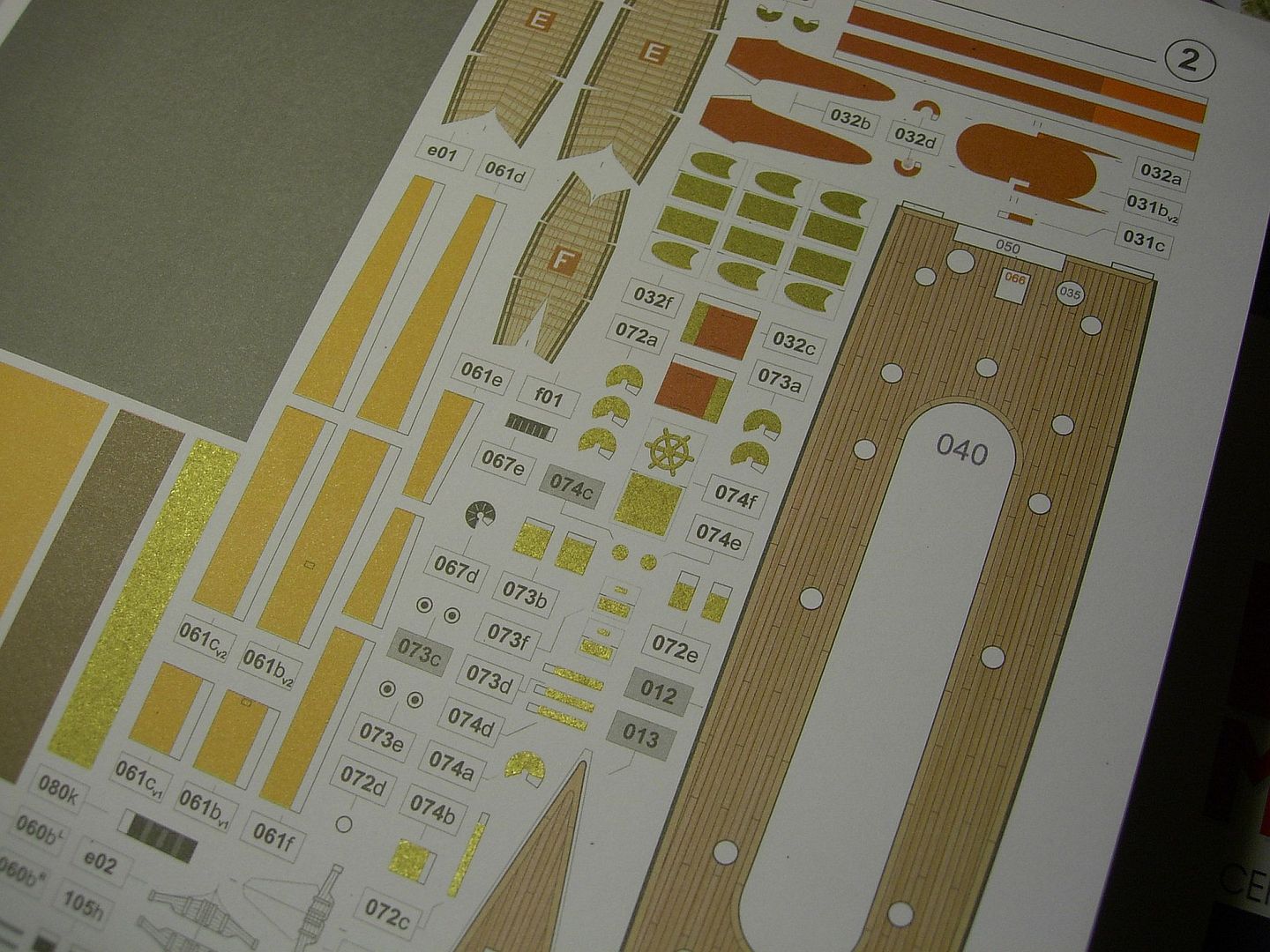 Zapas koloru - cały arkusz!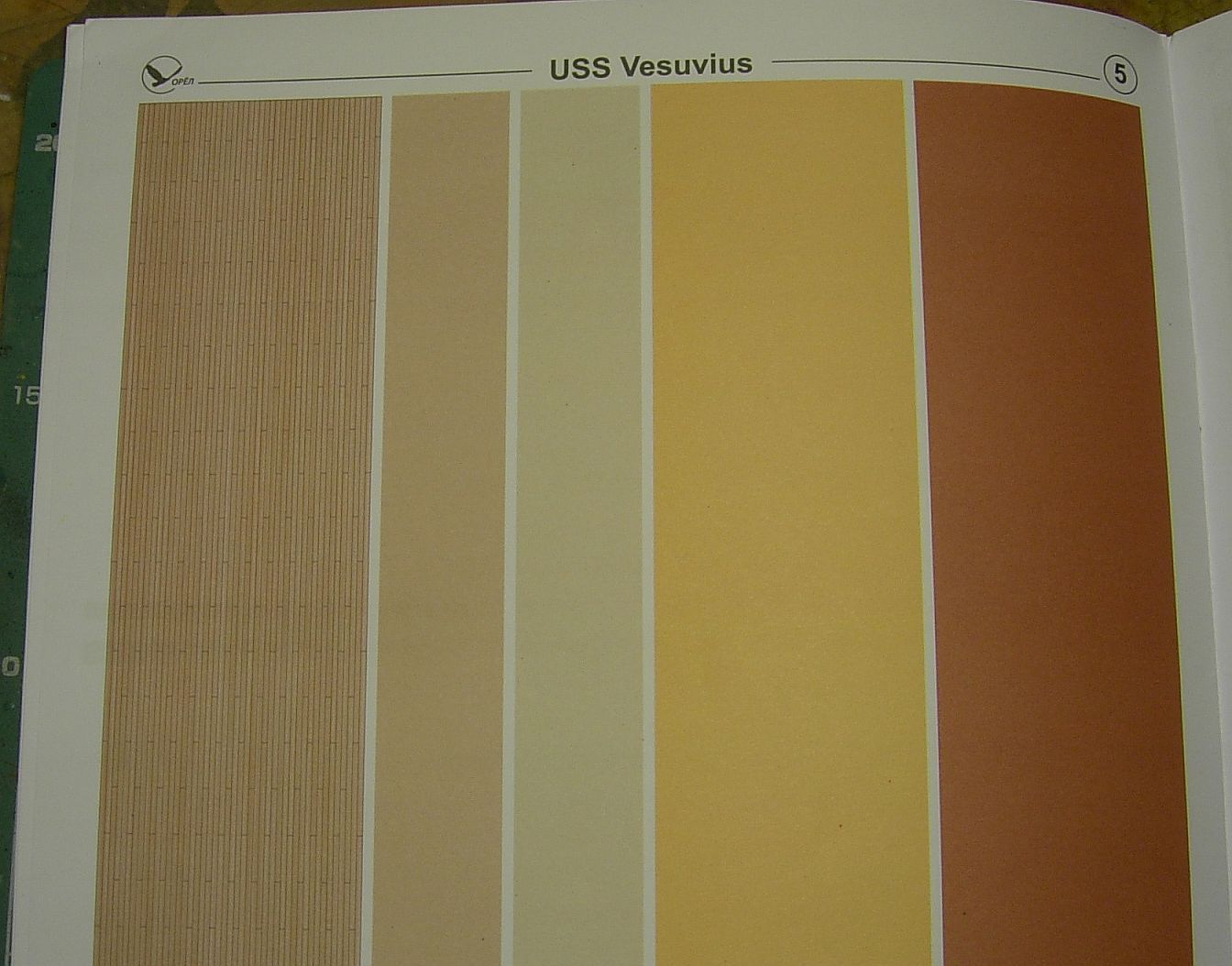 Jak widać, dużo roboty przy tym okręciku nie będzie.
Miało toto 75 metrów długości, co w skali 1/200 daje 37,5 cm, a w 1/400 - 18,75. Hm. Strasznie dużo, jak na moje potrzeby. Przyjrzałam się modelowi i postanowiłam go zmniejszyć do 1/700 - 10,7 cm. I to już brzmi naprawdę dobrze.