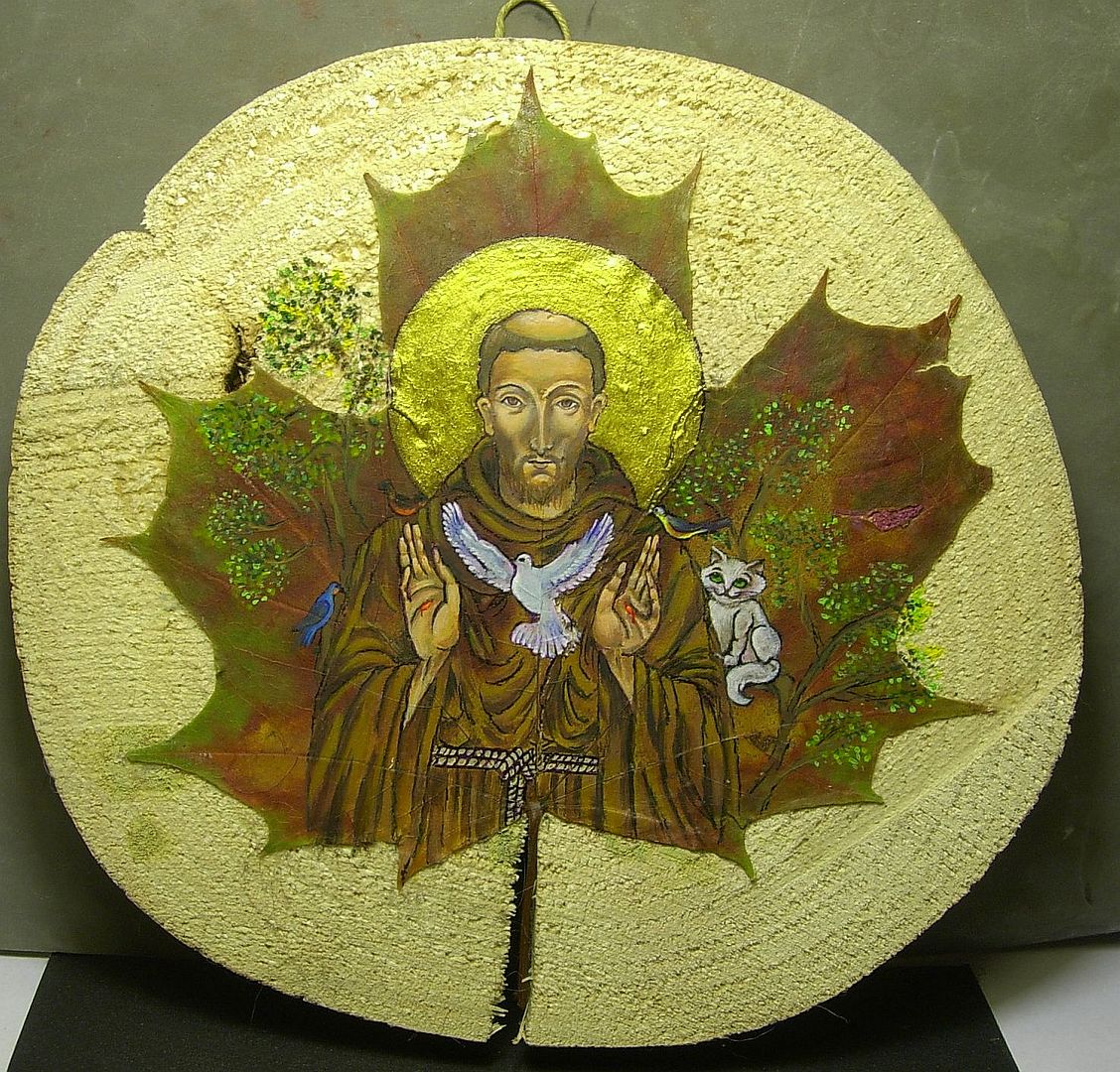 Święty Franciszek-Od-Wszystkiego-Co-Żyje: mój w jakimś sensie osobisty święty.
Bo gdy się ma stado kotów i psów, to święty Franciszek musi w takim domu zasuwać na dwa, a czasem nawet trzy etaty.
Obrazek namalowany na liściu naklejonym na deseczce. Liść znalazłam 25 października 2015 r., popatrzyłam, zachwyciłam się. Pomyślałam: "jakież to Franciszkowe". No i poszło.
A tu poniżej - Kleksia przy pracy ;)