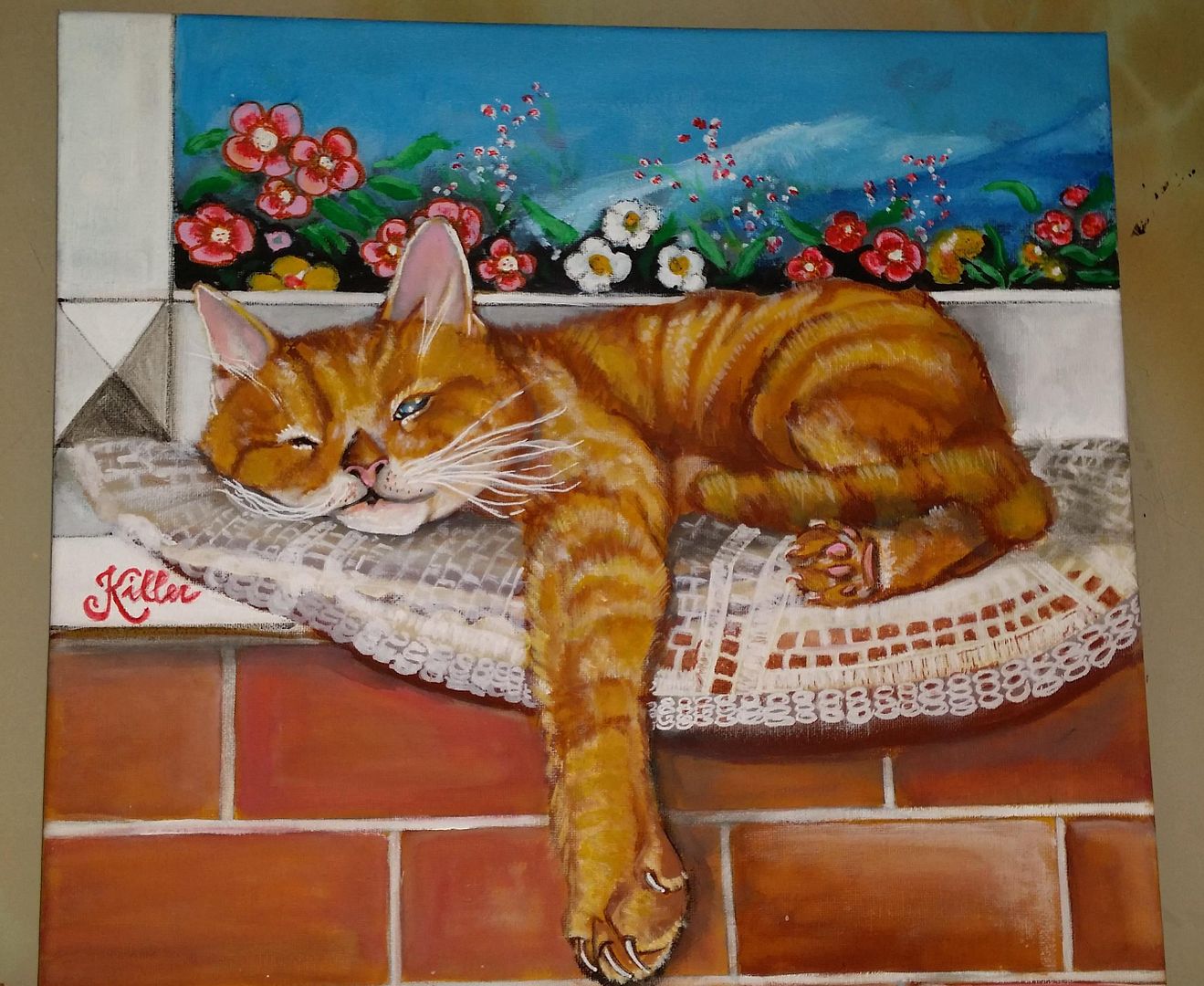 Prezent od przyjaciela - malarza. Thanks, Michelangelo :)
Killer passed away on August 3rd, 2015, after 18 yrs life.
I painted him with great love, the news of Killer inspired me and I painted with more love and dedication.
Cat Killer tribute to Gdansk.
The pyramid symbolizes the goddess Osiris (which was transformed into a cat) and was the Goddess of life is that of death.
The bricks are the feelings and memories.
The center, embroidered fabric, the patient and royal tribute to his good.
The mountain scenery behind is the Valhalla of cats (cats paradise)
Flowers are anemones and daffodils, flowers donated by Apollo to Demeter when Hades abducted her daughter Persephone.
Represent us resurrect and are the first flowers to be reborn in the spring.
Love here is the deeper meaning of the various symbols that I painted.
I hope you like it.