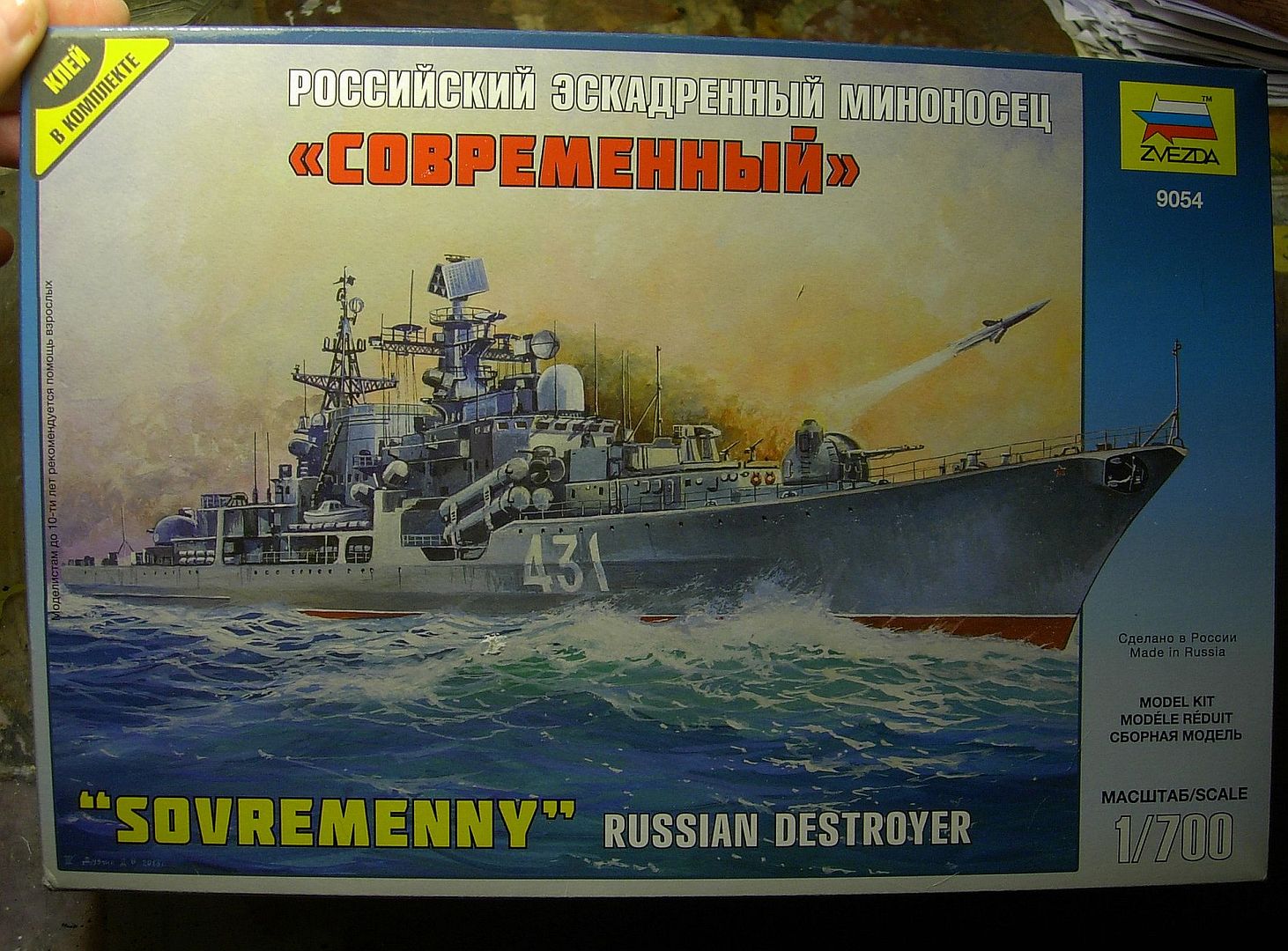 Taki trochę składak. Blaszkę dokupiłam osobno.
Historia klasy
Model jak model, typowa Zvezda bez fajerwerków. Czyli dość toporne, grubawe odlewy, choć całość sprawia dość miłe wrażenie.
Instrukcja. Model można zrobić zarówno z dnem, jak i do KLW: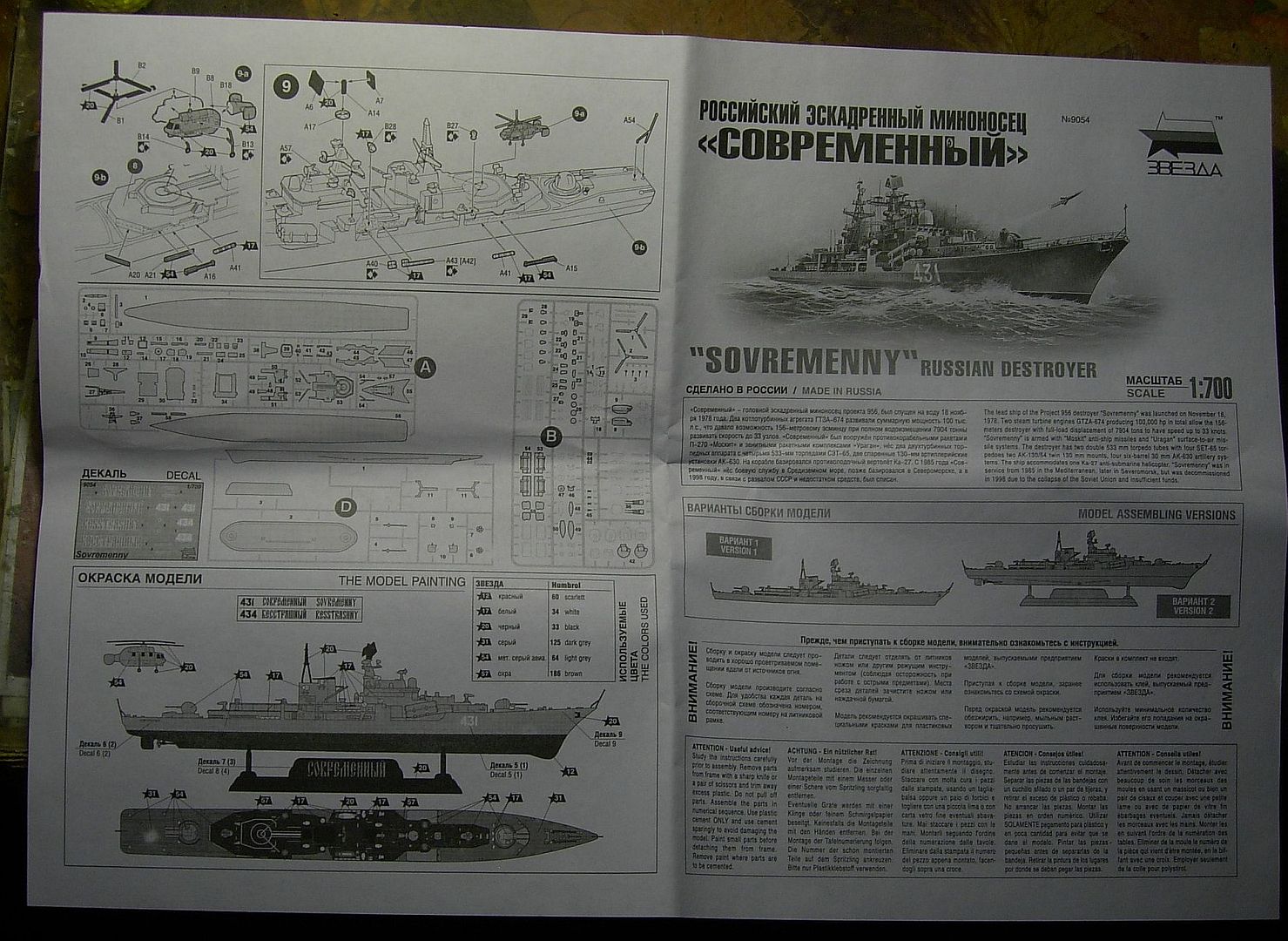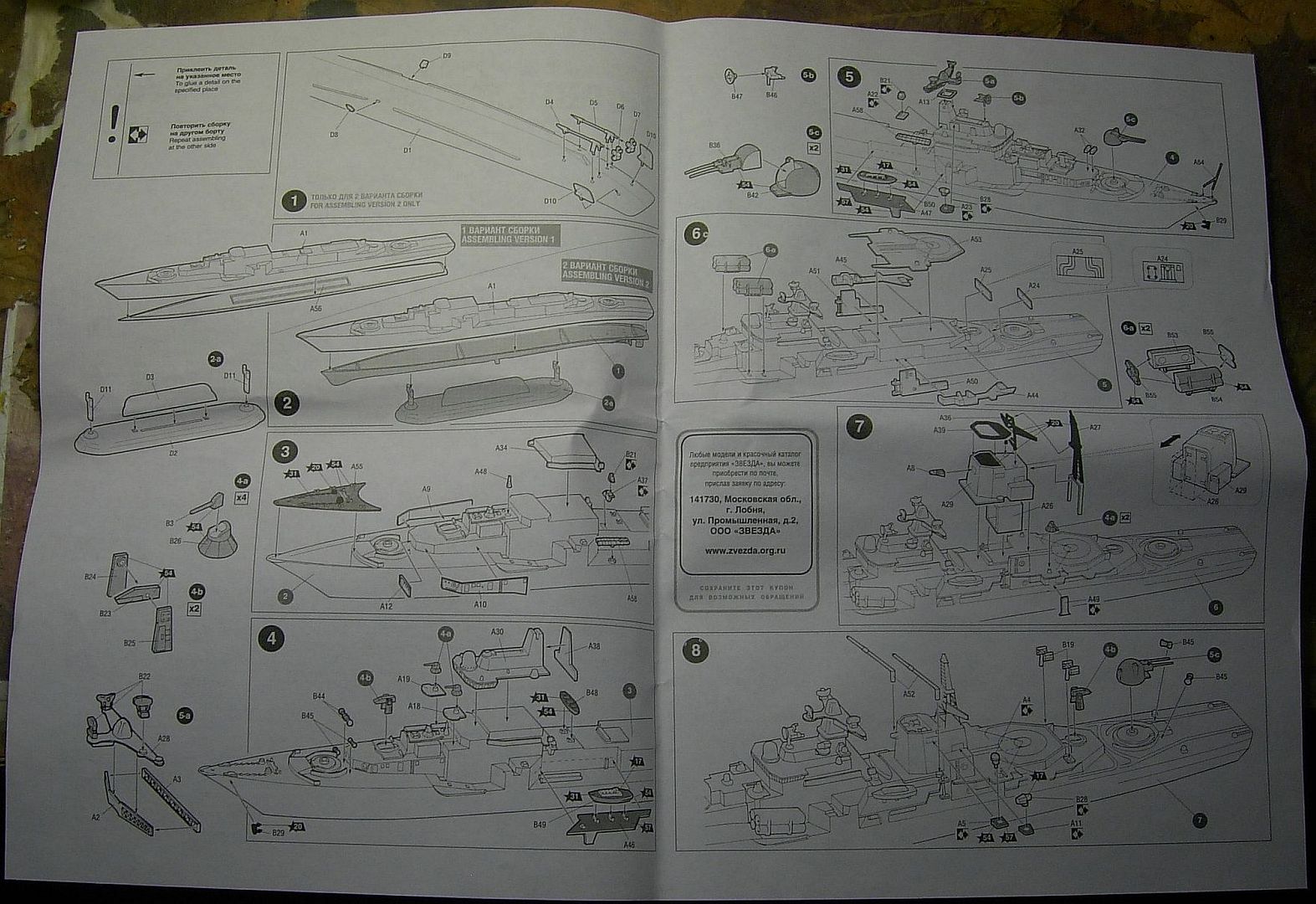 Części: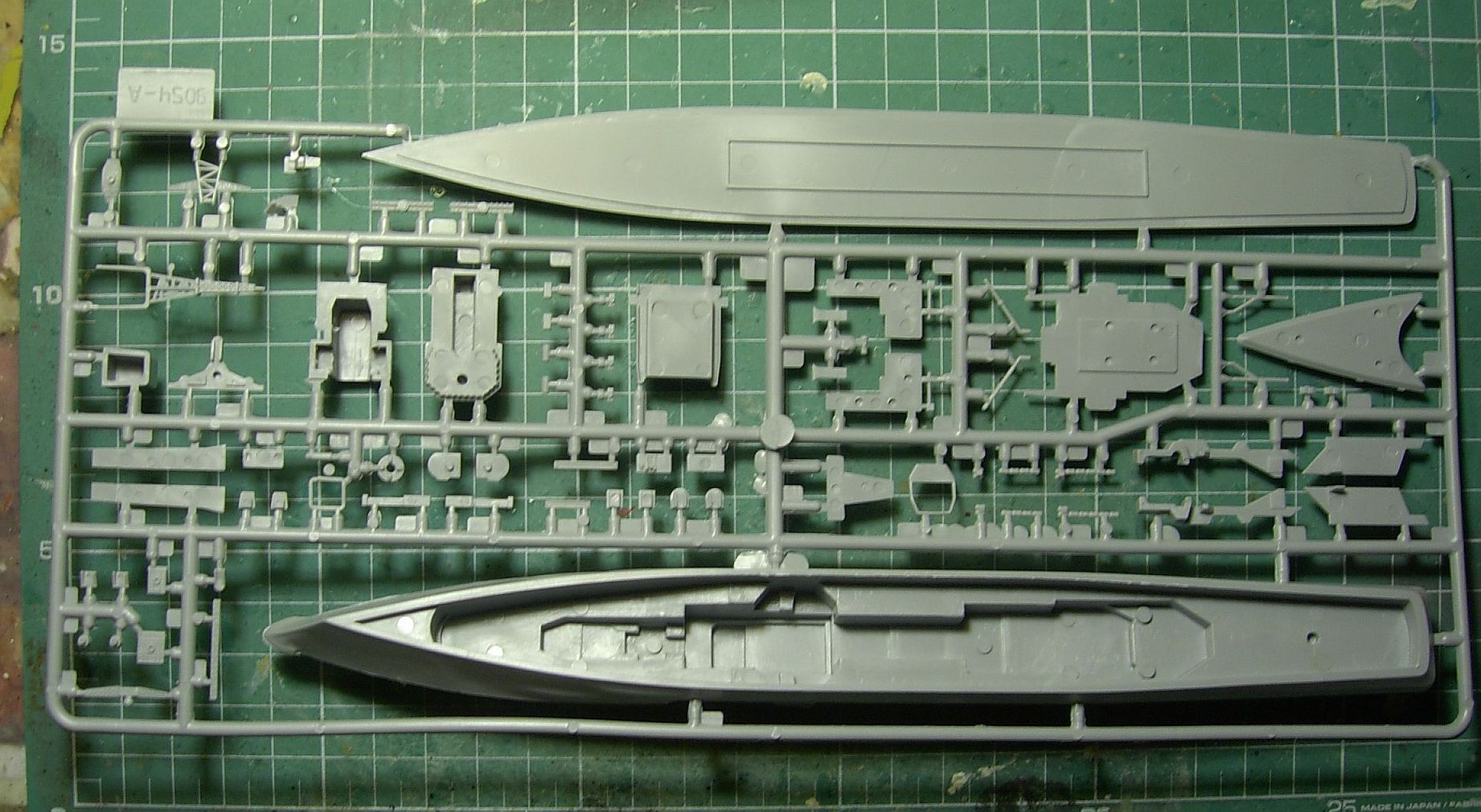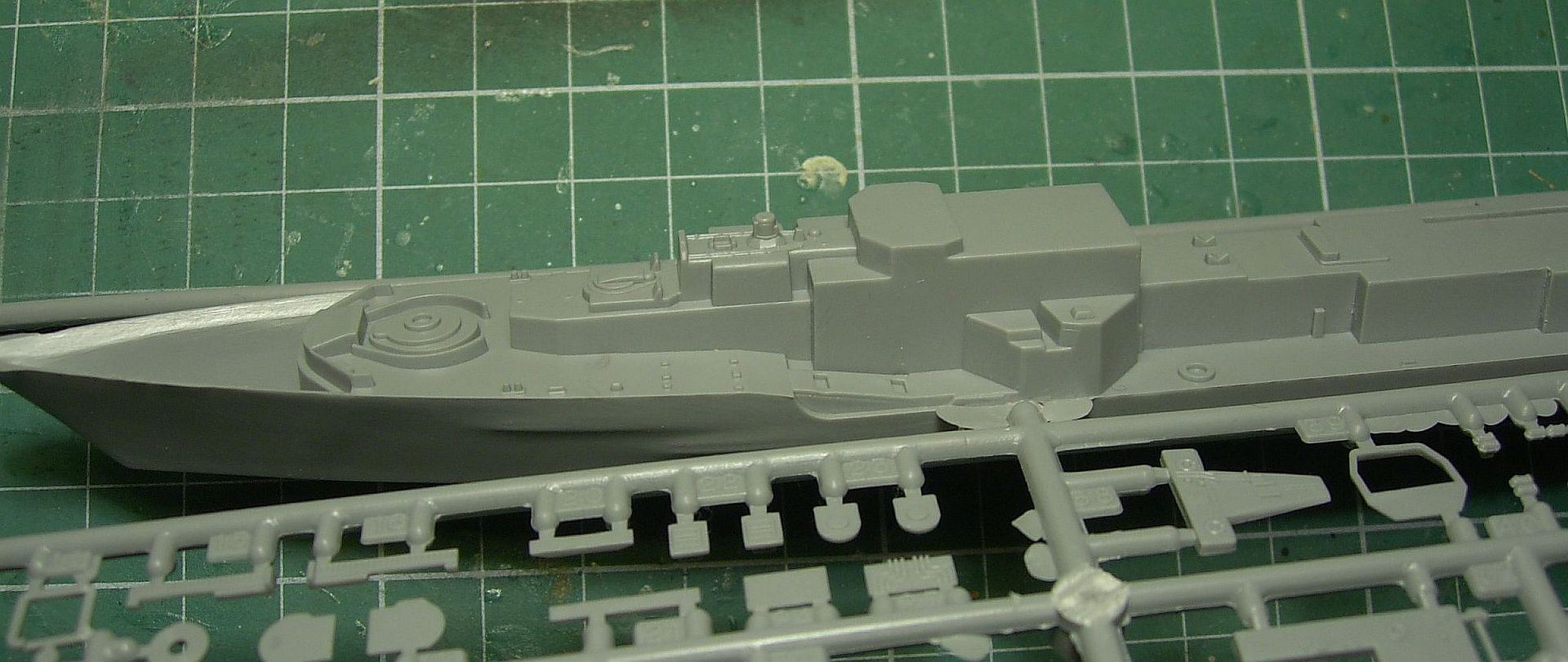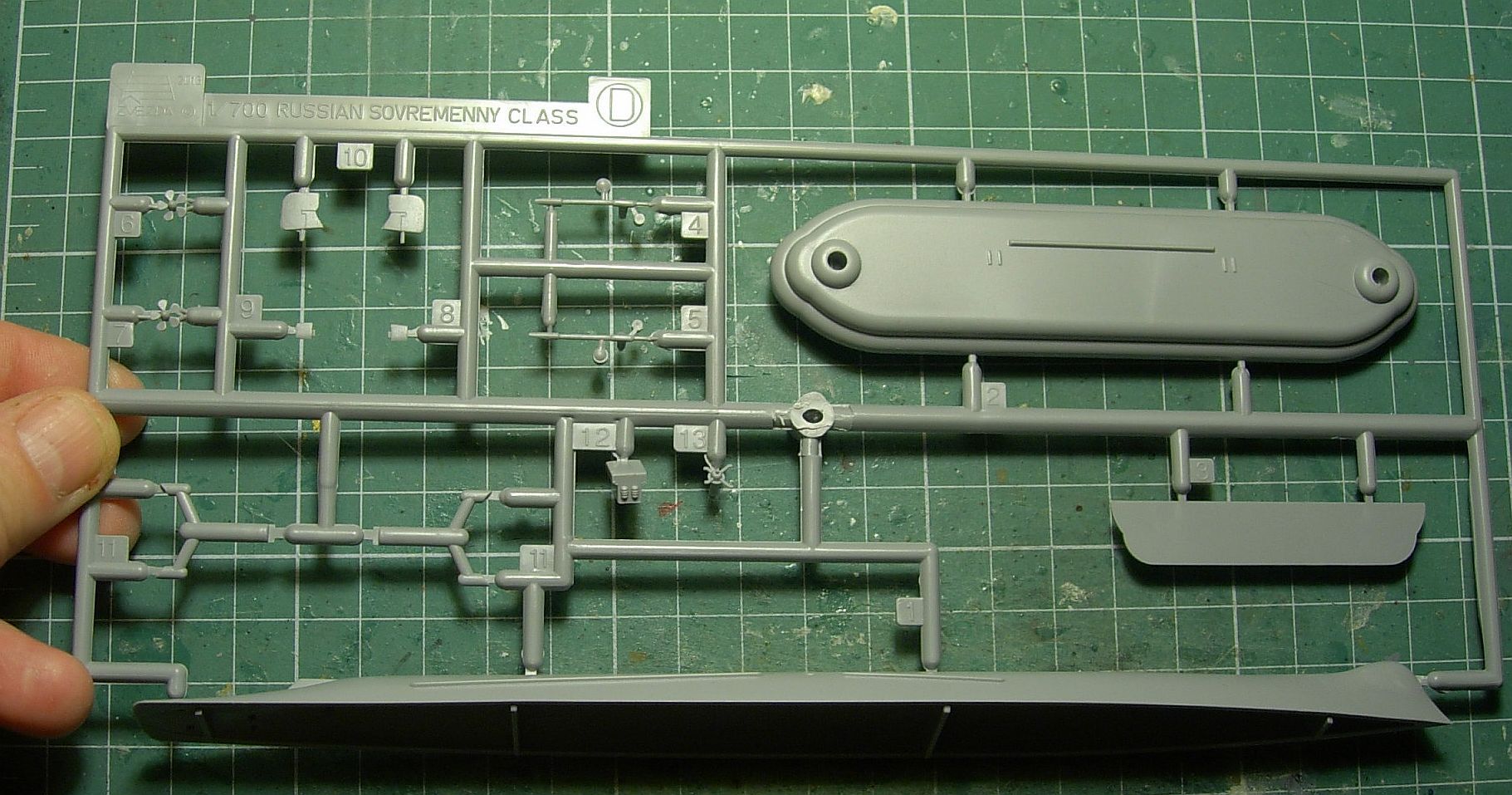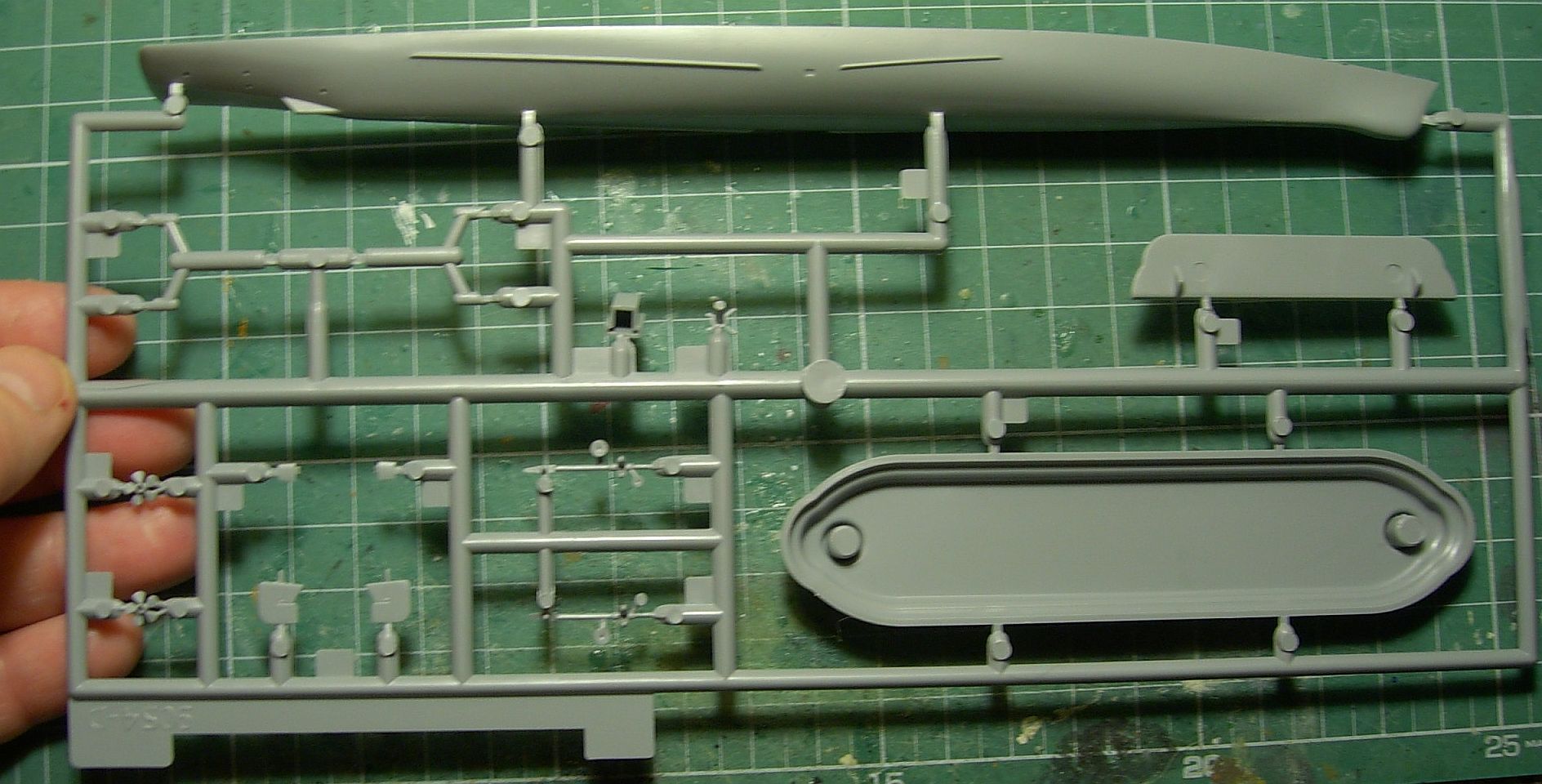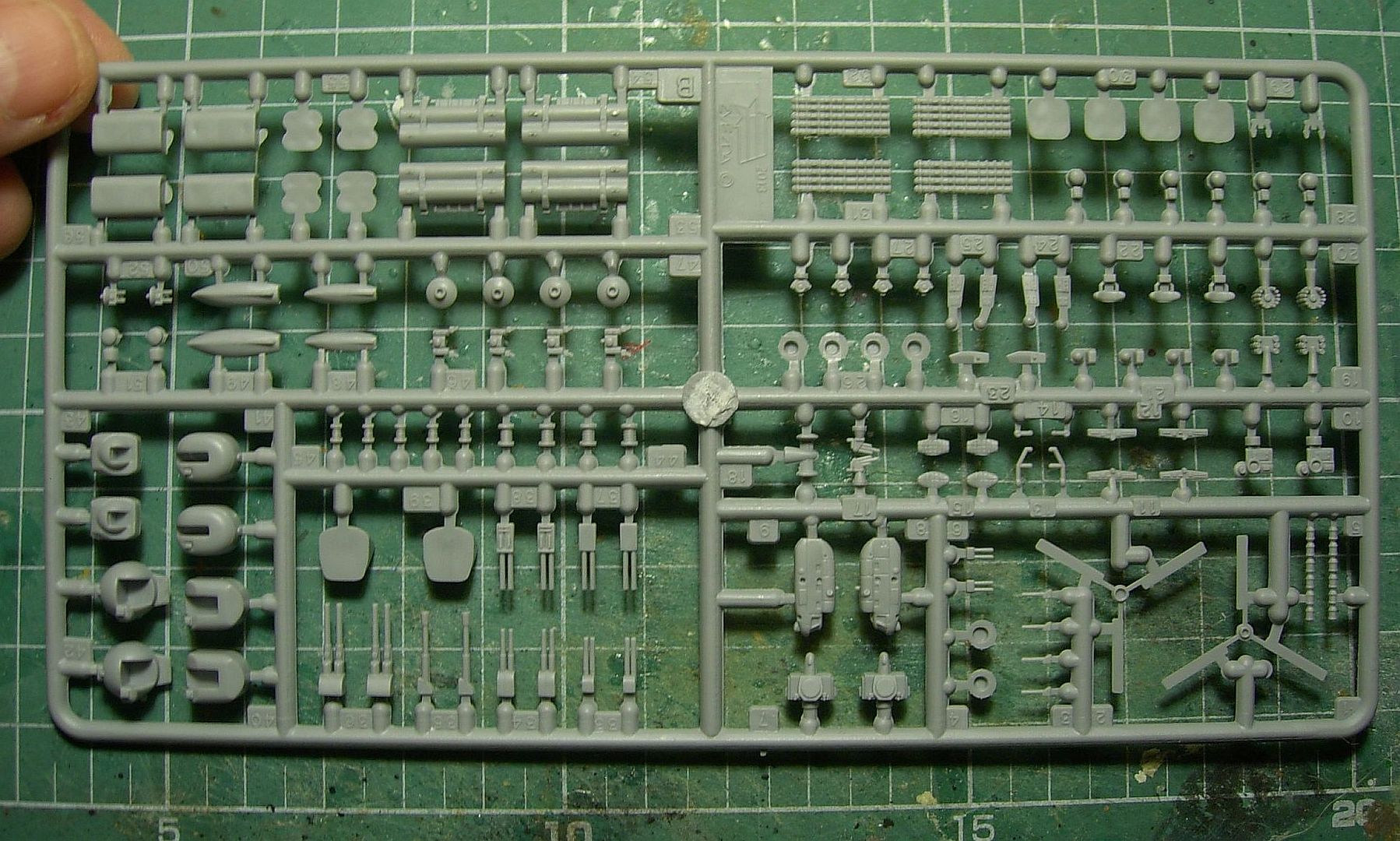 Zwłaszcza ramka z drobnicą robi wrażenie, ale znając Zvezdę, to trzeba się będzie naszlifować, żeby to jakoś wyglądało.
Arkusz kalkomanii: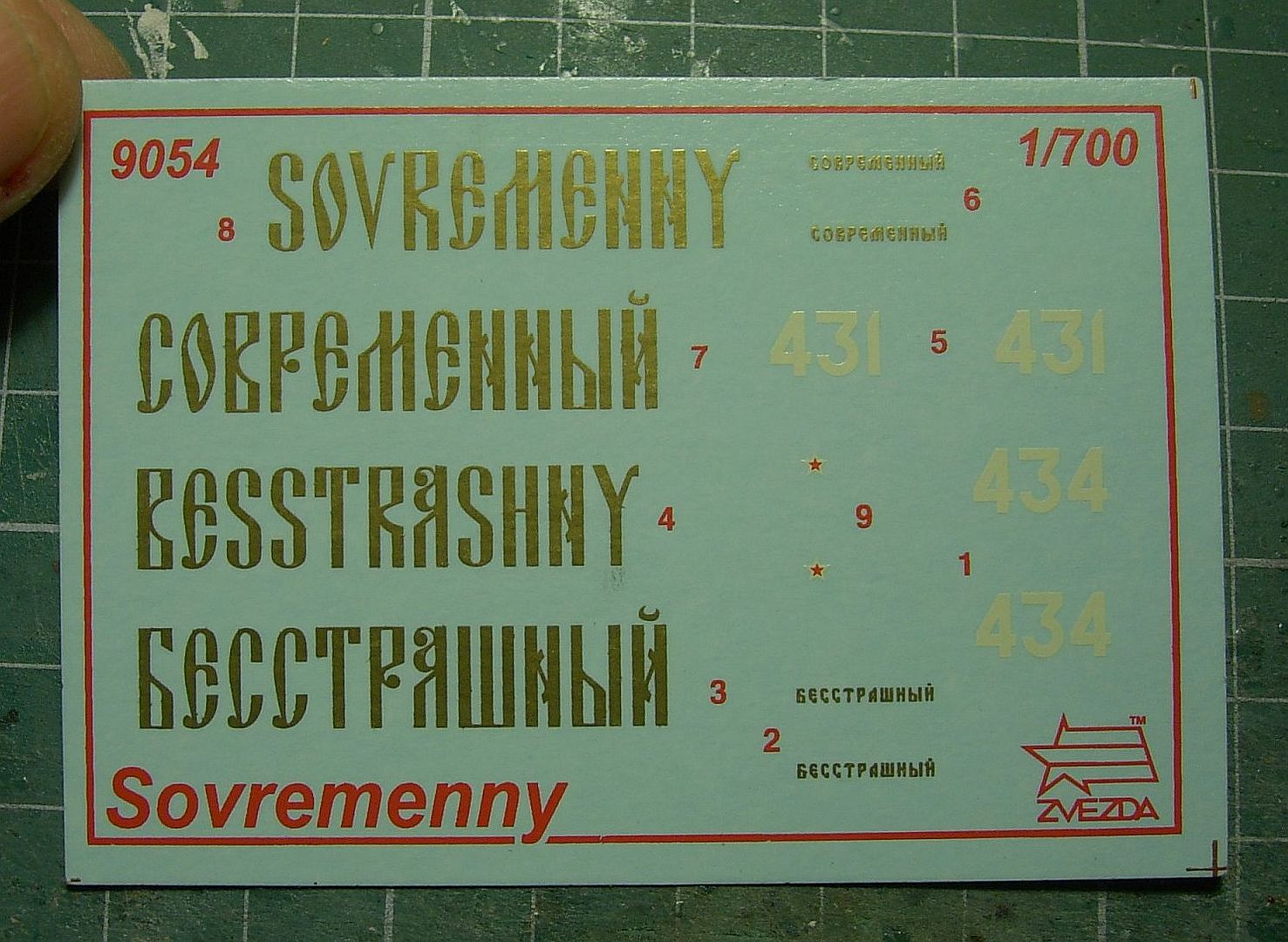 No i blaszka. Z Chin, jakaś no-name. Zawiera tylko podstawowe elementy, czyli maszty i radary. Resztę, w tym relingi, trzeba dołożyć z innych "generic modern russian" blaszek.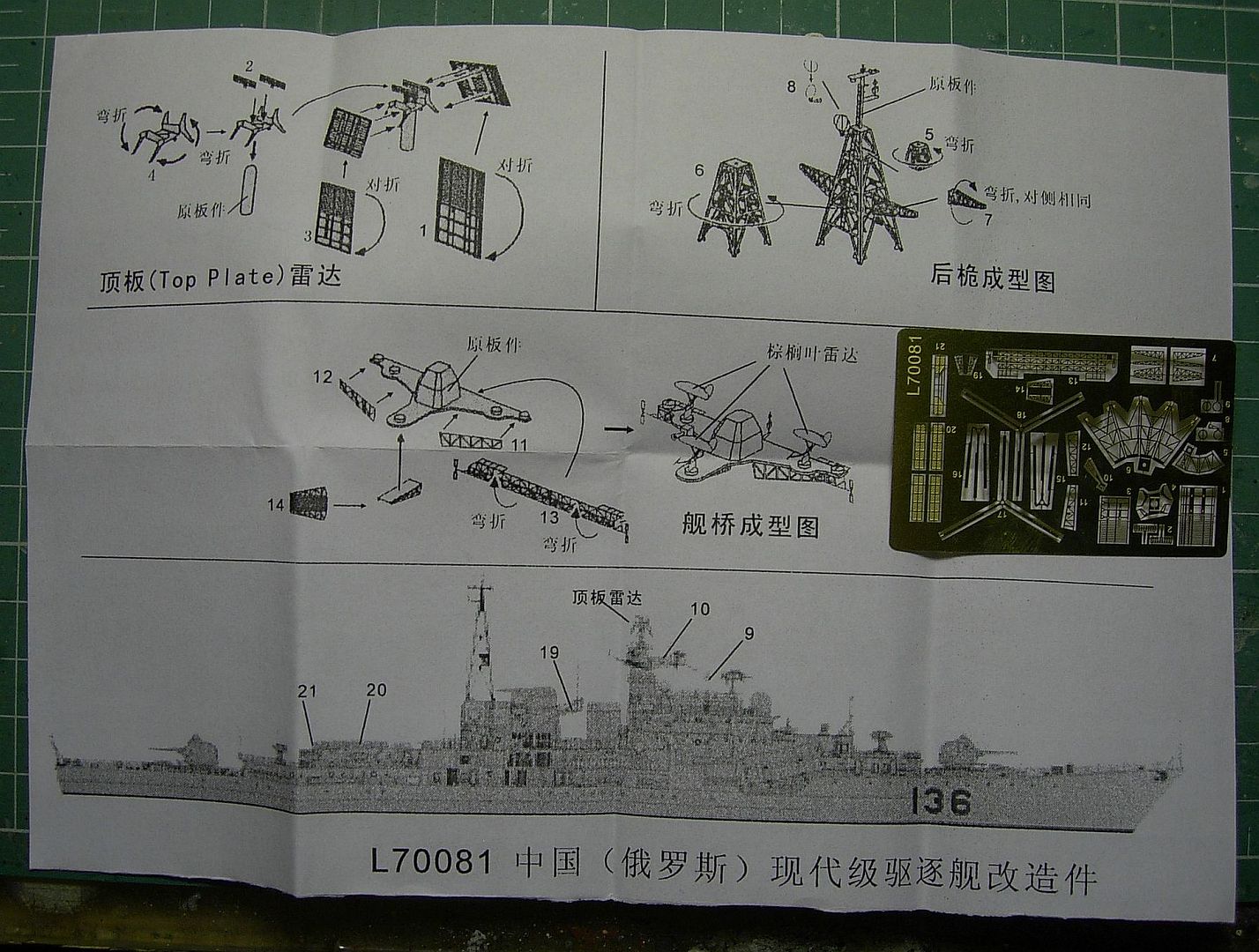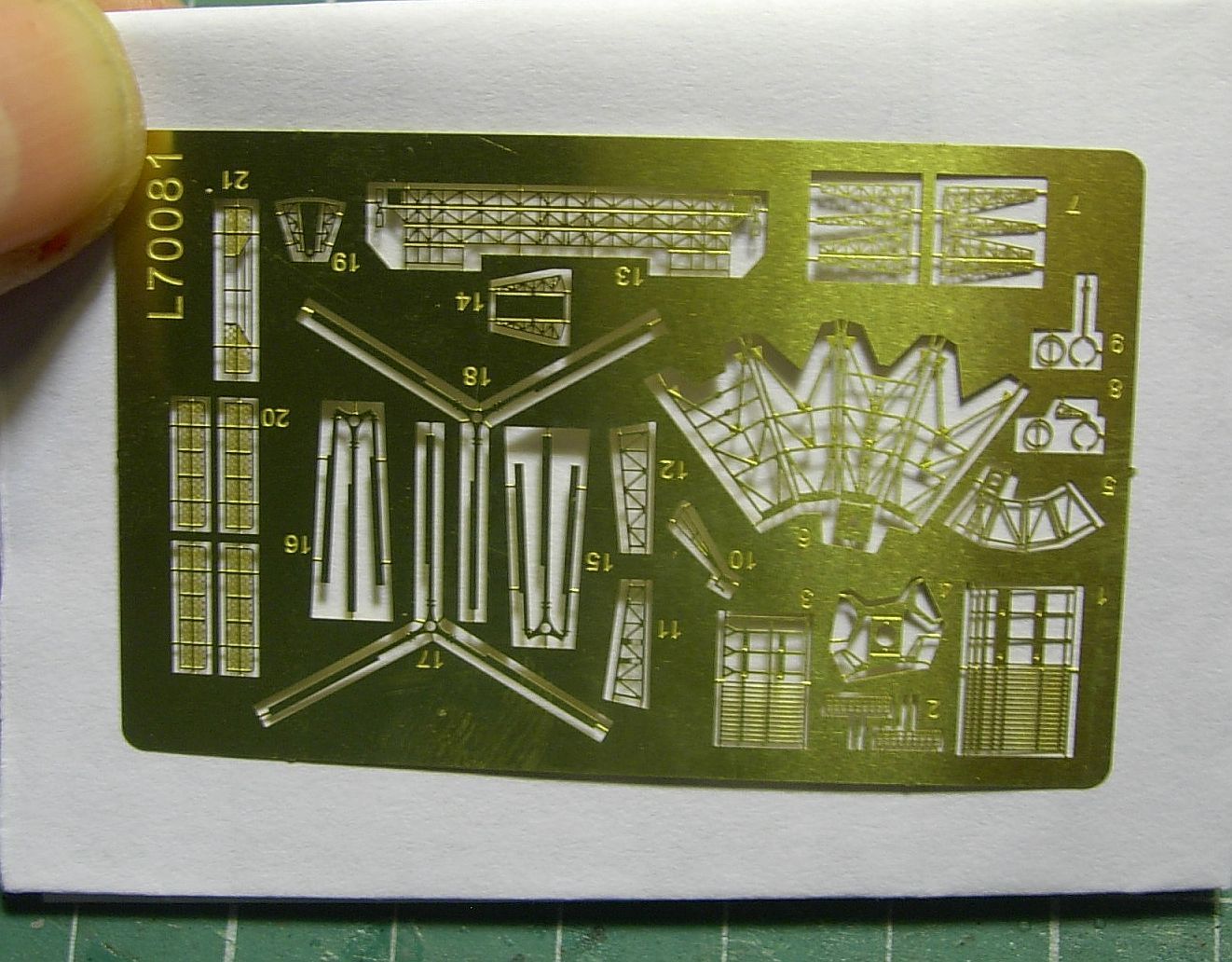 Niezły materiał wyjściowy do budowy sensownego modelu.