Prześliczny żaglowczyk.
Tylko, do licha, czemu tak głupio zaprojektowany?
Typ żaglowca
Napisałam, że głupio, bo moim zdaniem przekombinowane. Autor tłumaczył na
Konradusie
, dlaczego każdą deskę pokładu i każdą deskę poszycia rozrysował osobno: sorki, ale nie przekonało mnie to. Moim zdaniem można było narysować - zwłaszcza pokład! - normalnie, a kto chce, i tak by sobie pociął na deski. Z poszyciem podobnie, choć tu już pocięcie wygląda na bardziej uzasadnione.
Zmniejszyłam go sobie do 1/350 i, no cóż. Jest znacznie gorzej niż myślałam.
Rysunki: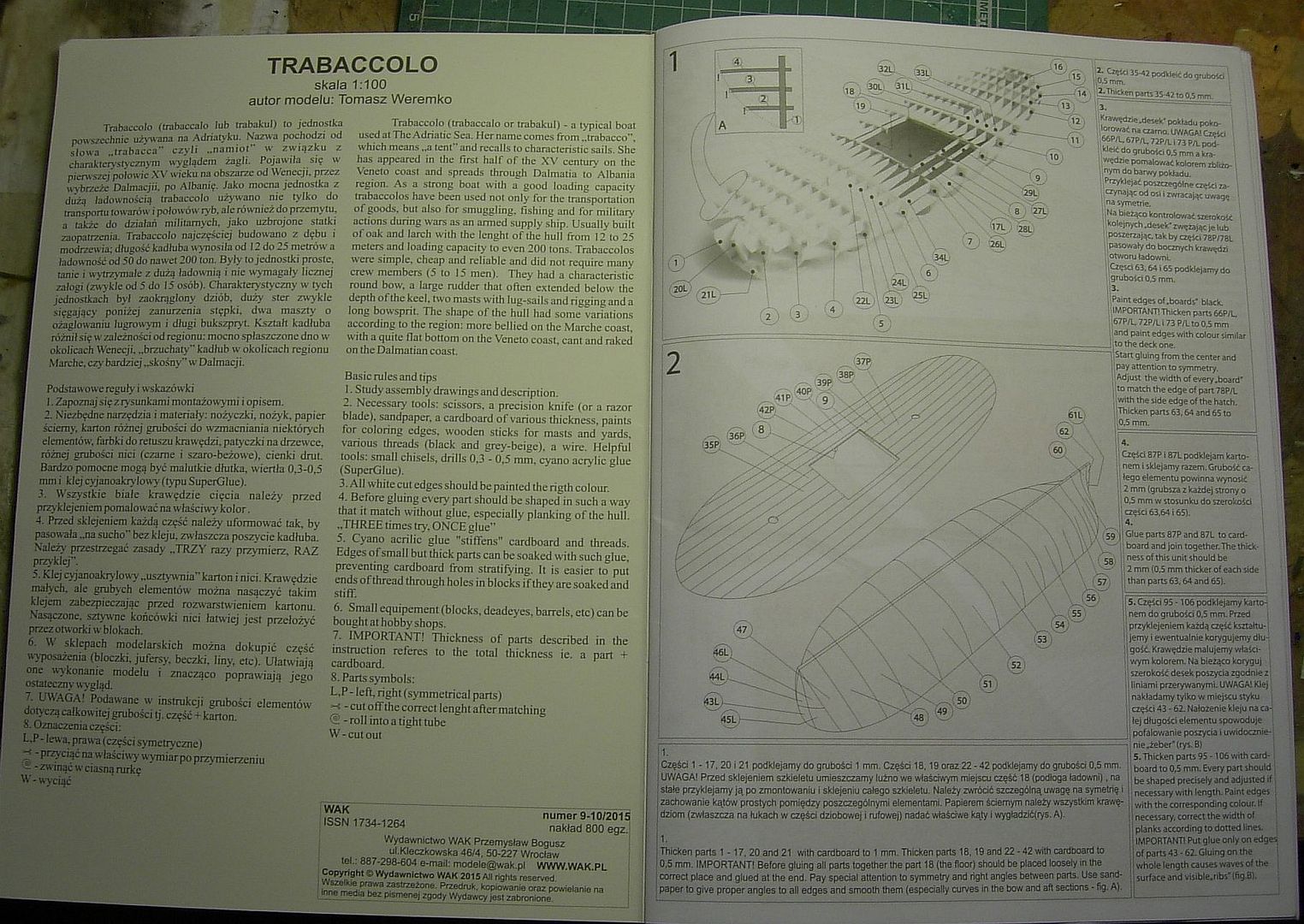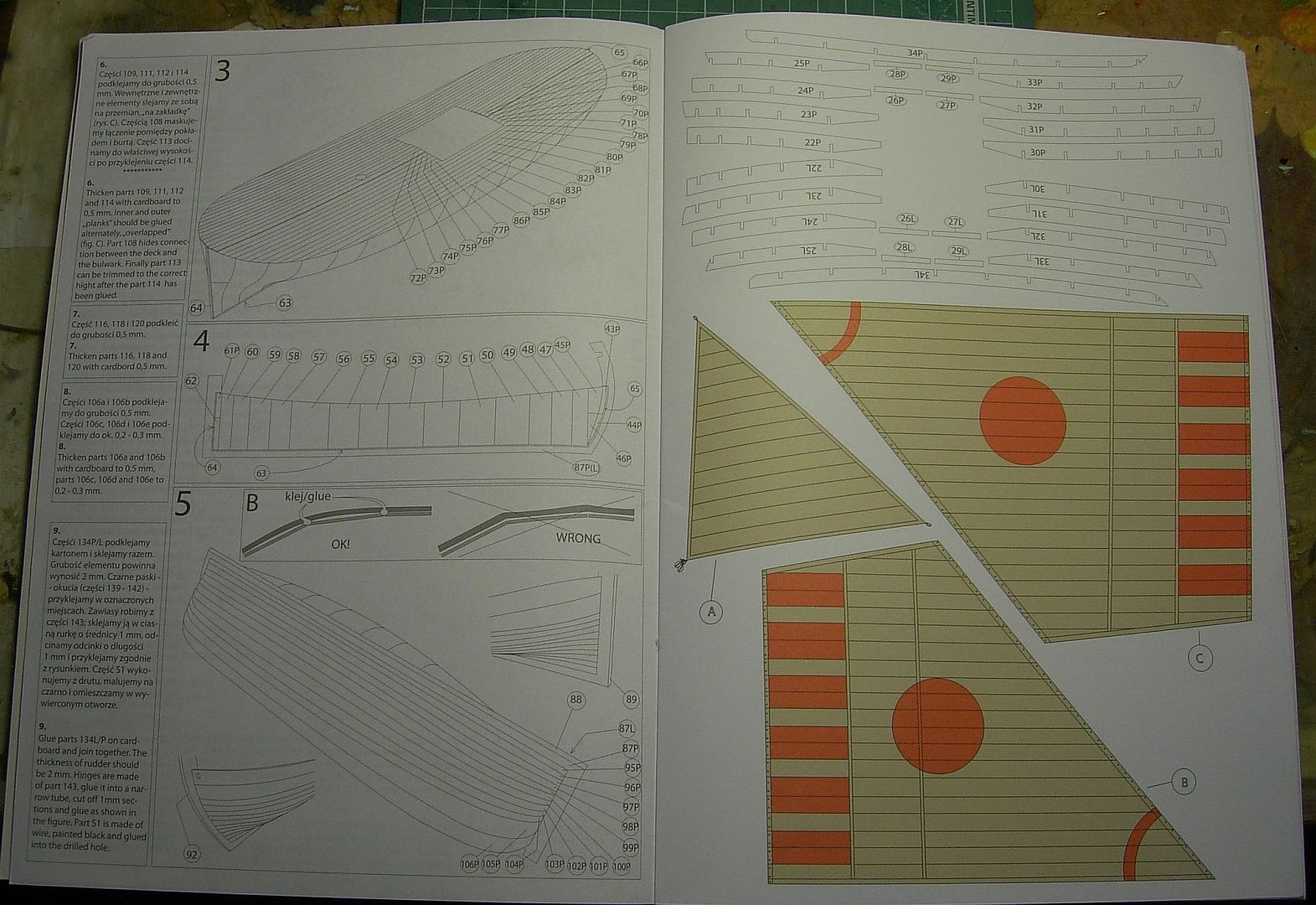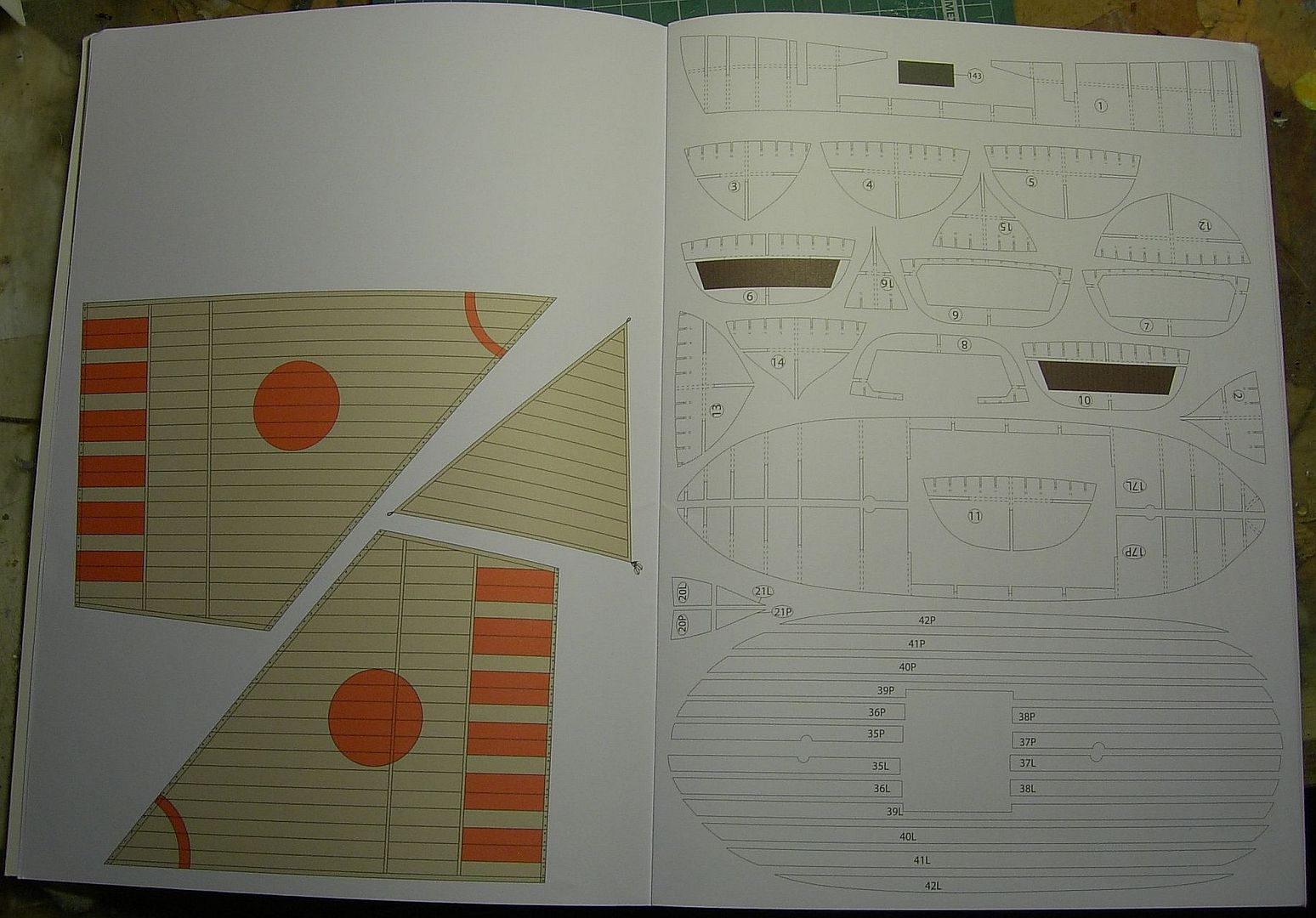 Żagle drukowane dwustronnie. Miło.
Arkusz z tymi nieszczęsnymi plankami poszycia: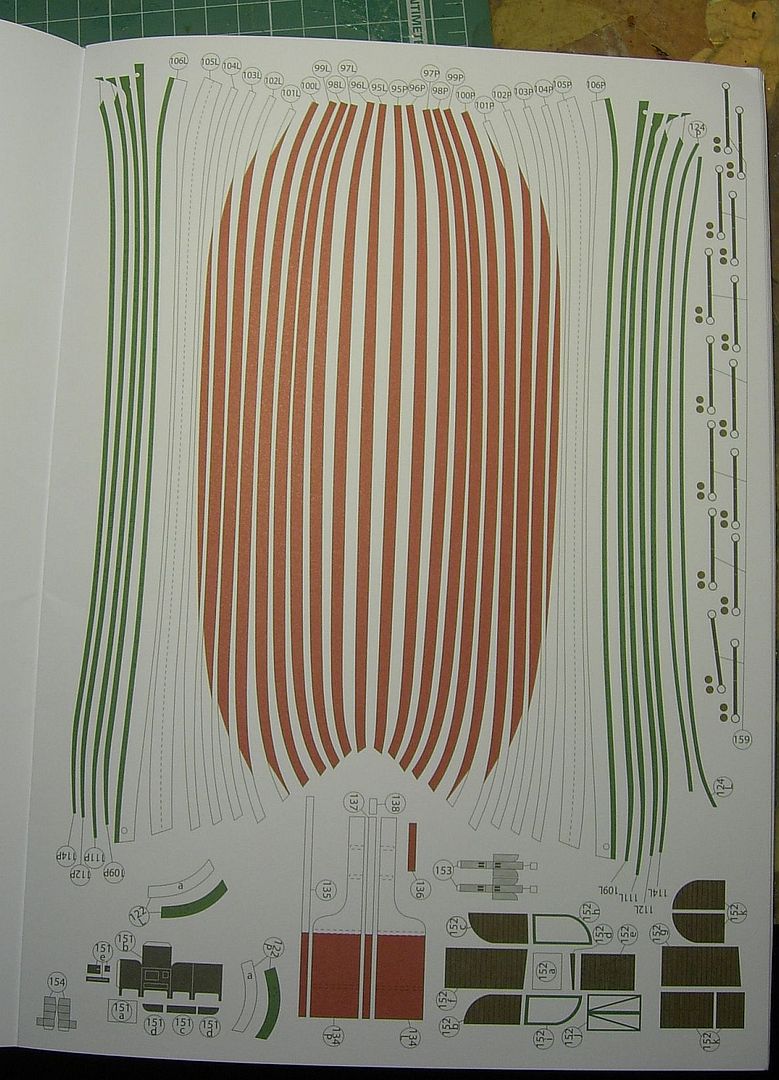 Autor najpierw każe nakleić podposzycie, normalnie, w poprzek, i na to pojedyncze deski poszycia właściwego. Hmmm.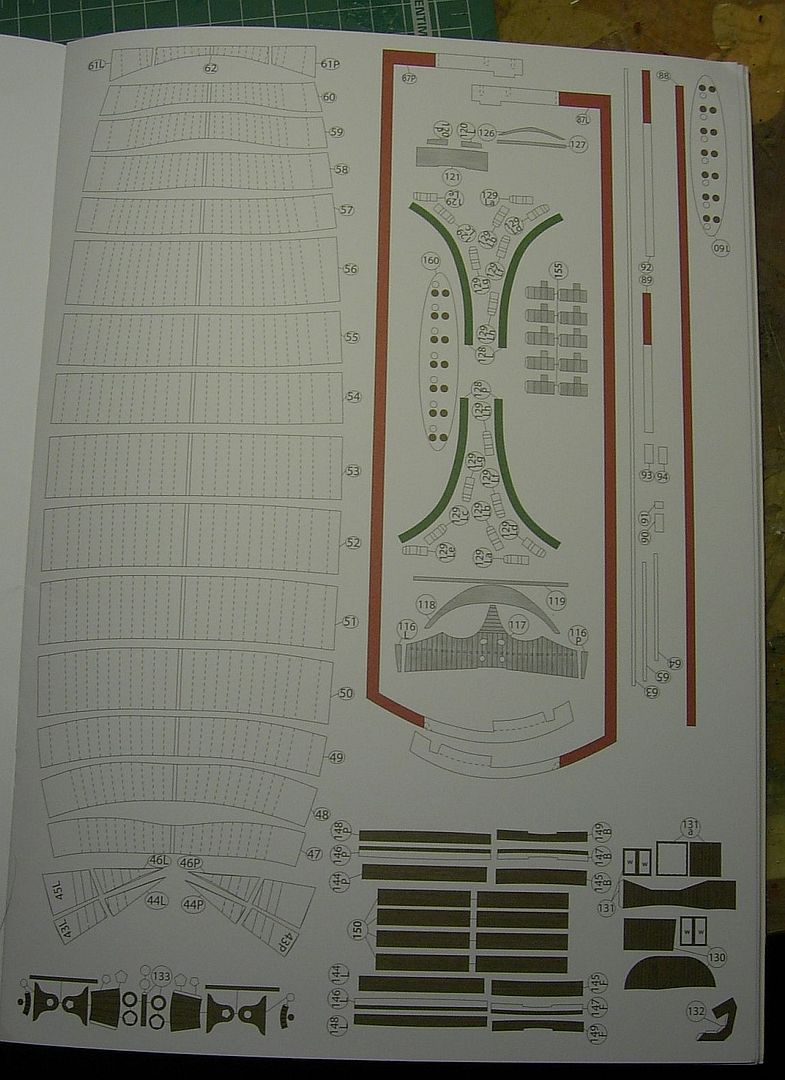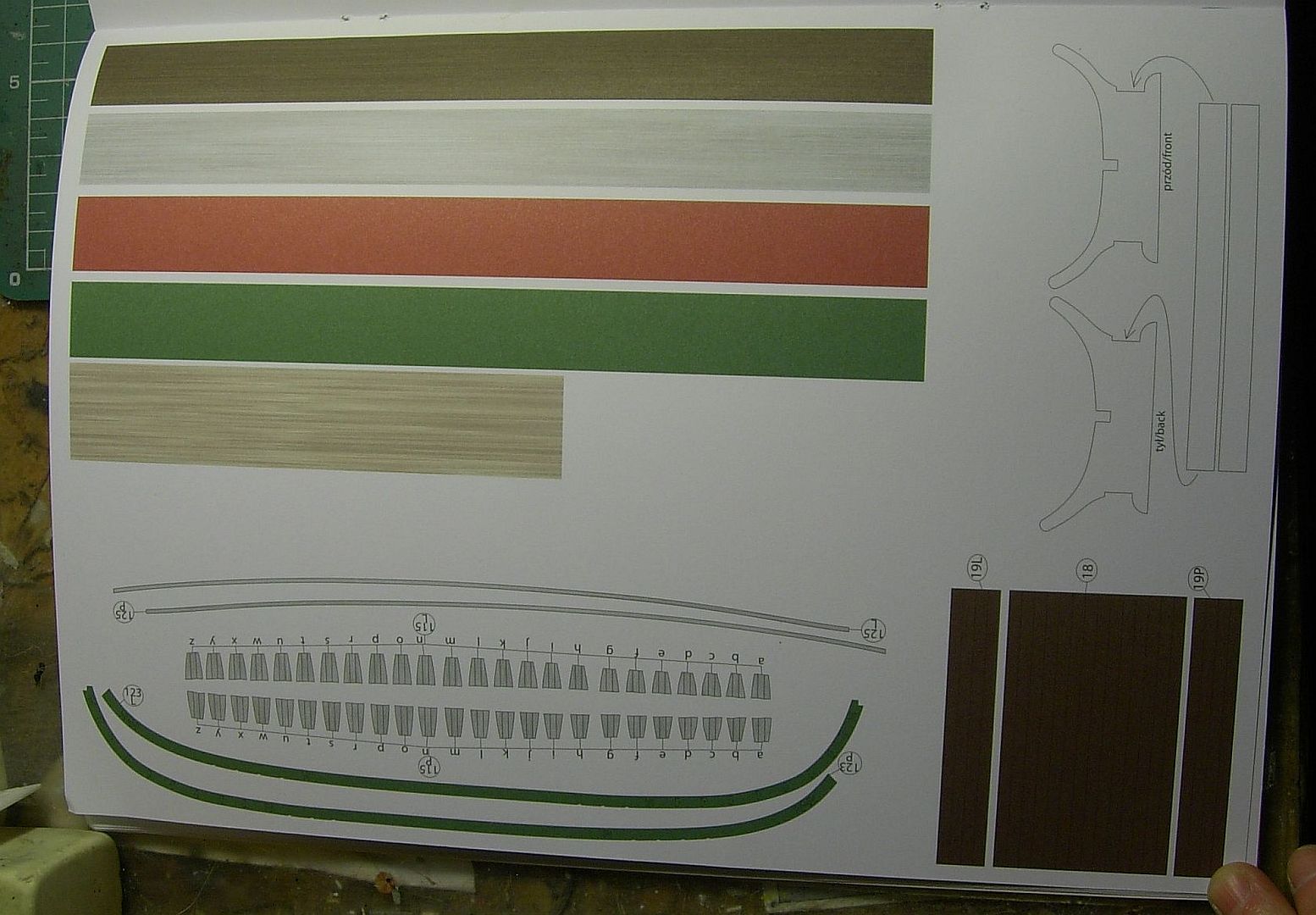 Pokład. No nie. Proszę. Będę to sobie musiała narysować normalnie.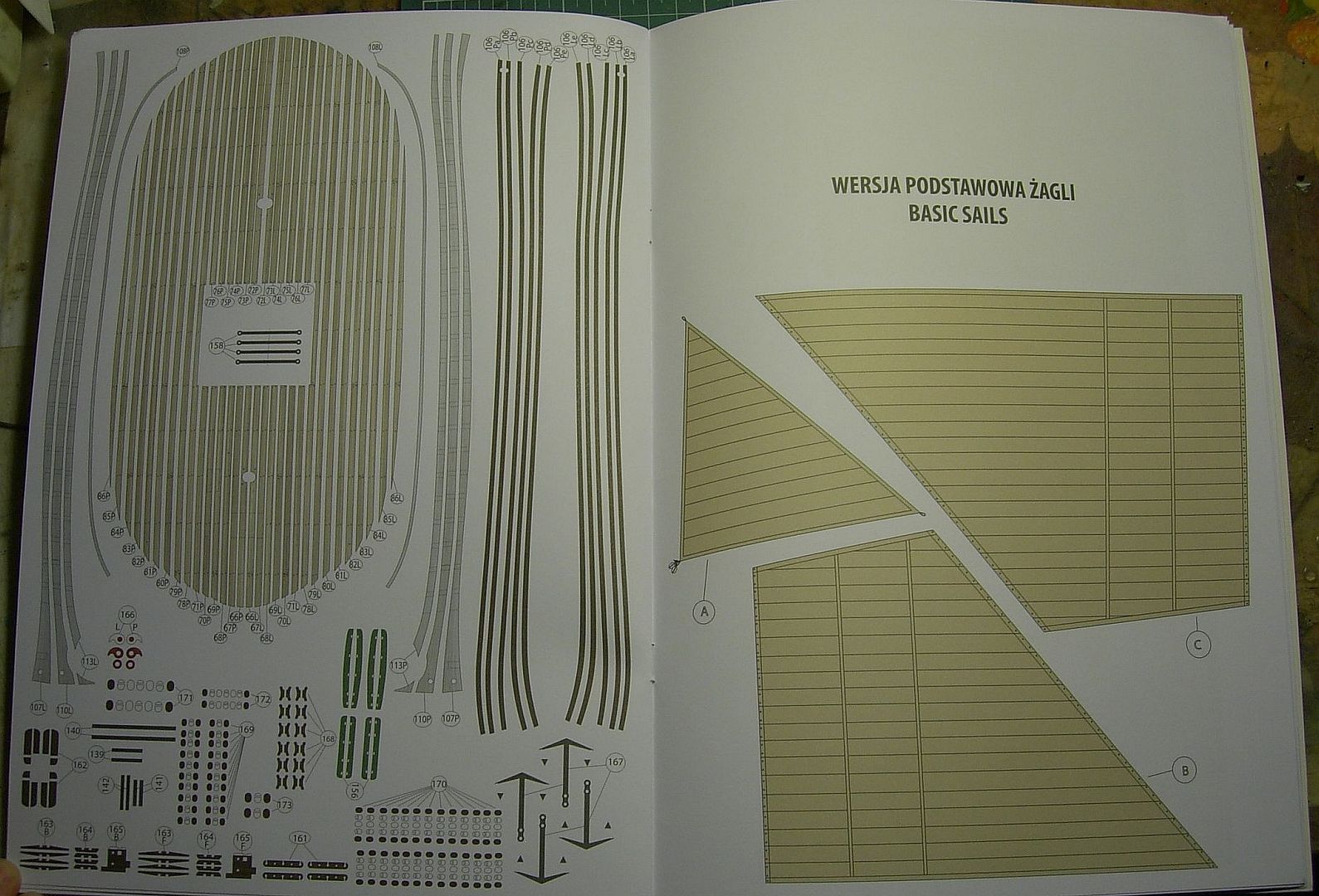 Reszta rysunków. Fajne, dokładne, czytelne.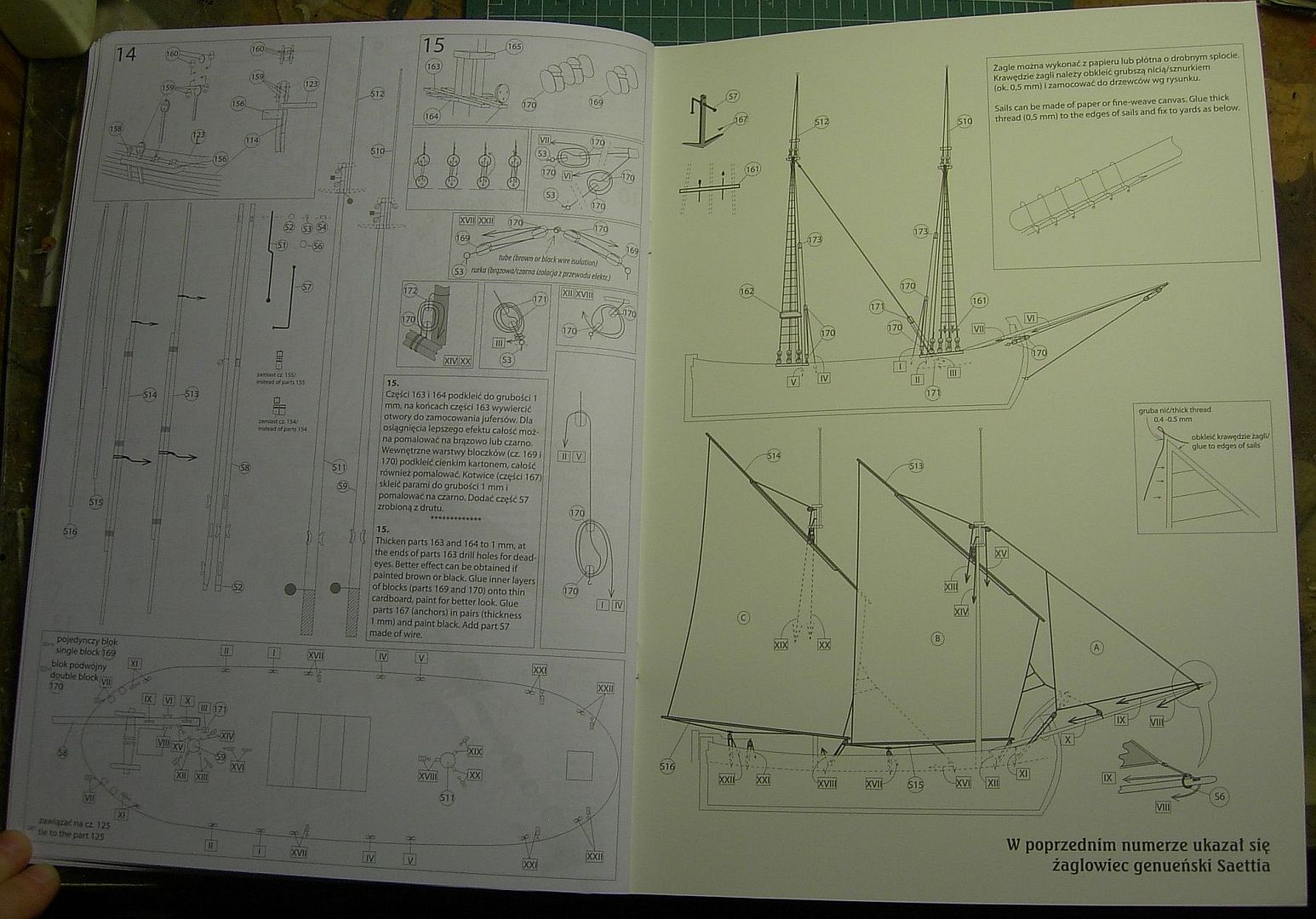 Naprawdę fajnie rozrysowano olinowanie. Fajnie. Bardzo fajnie.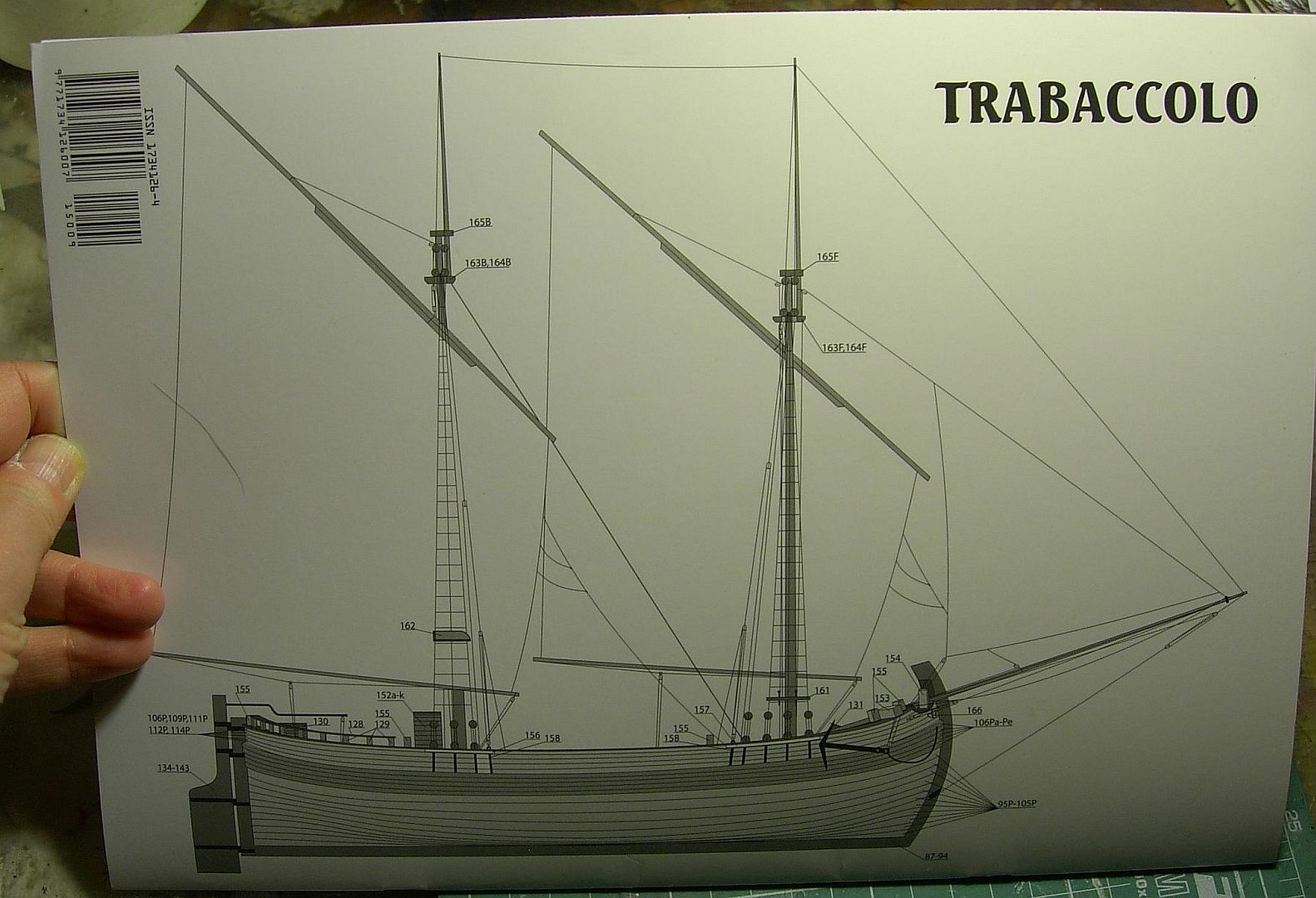 Niech ktoś namówi autora, żeby kolejne jednostki rysował normalniej.