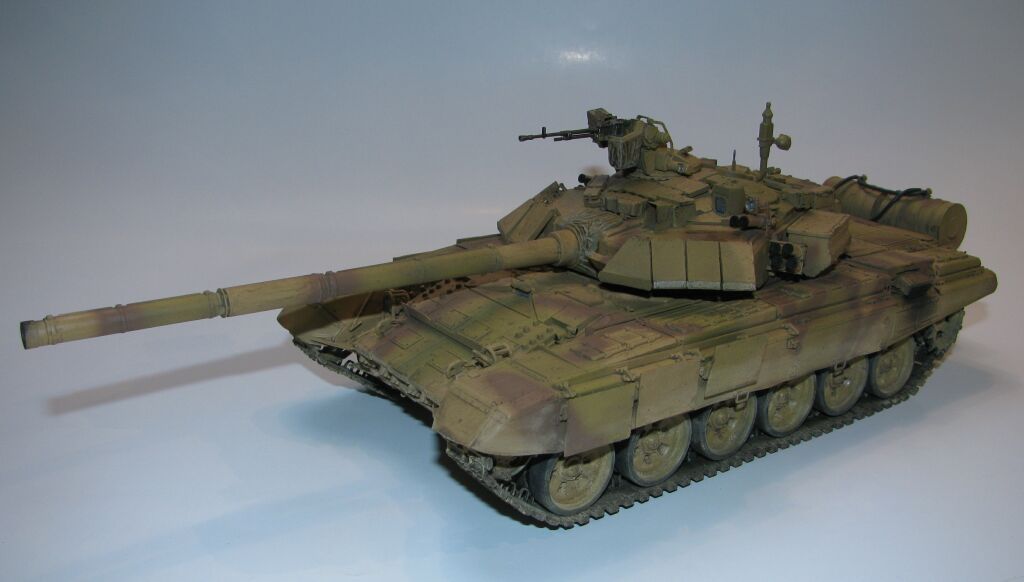 W ramach projektu "W drodze do T-14". Odcinek 1.
Dzięki, brat!
Czytałem ciekawy artykuł o ewolucji rosyjskiej broni pancernej. Było dużo o T-14, ale też o tym co było po drodze.
Tak naradziło się koncepcja projektu "w drodze do T-14". To pierwsza odsłona.
Jak na życzenie wypatrzyłem u Wojtka w zaprzyjaźnionym M-Zone na pólce jedną z najciekawszych a na pewno bardzo bogato wyposażonych
T-90 ,
wersję - dla Algierii - z tego co owiem Federacja Rosyjska nie ma tak bogatego wyposażenia w swoich T-90 [T-90 SA]
Model Trumpetera bardzo ładnie zrobiony, trochę nadlewek , ale znośnie.
W sumie lubię takie nadlewki niedolewki bo przy ruskich czołgach to ... świetnie wygląda. ..
oni to przecież tak trochę nogami robią ..