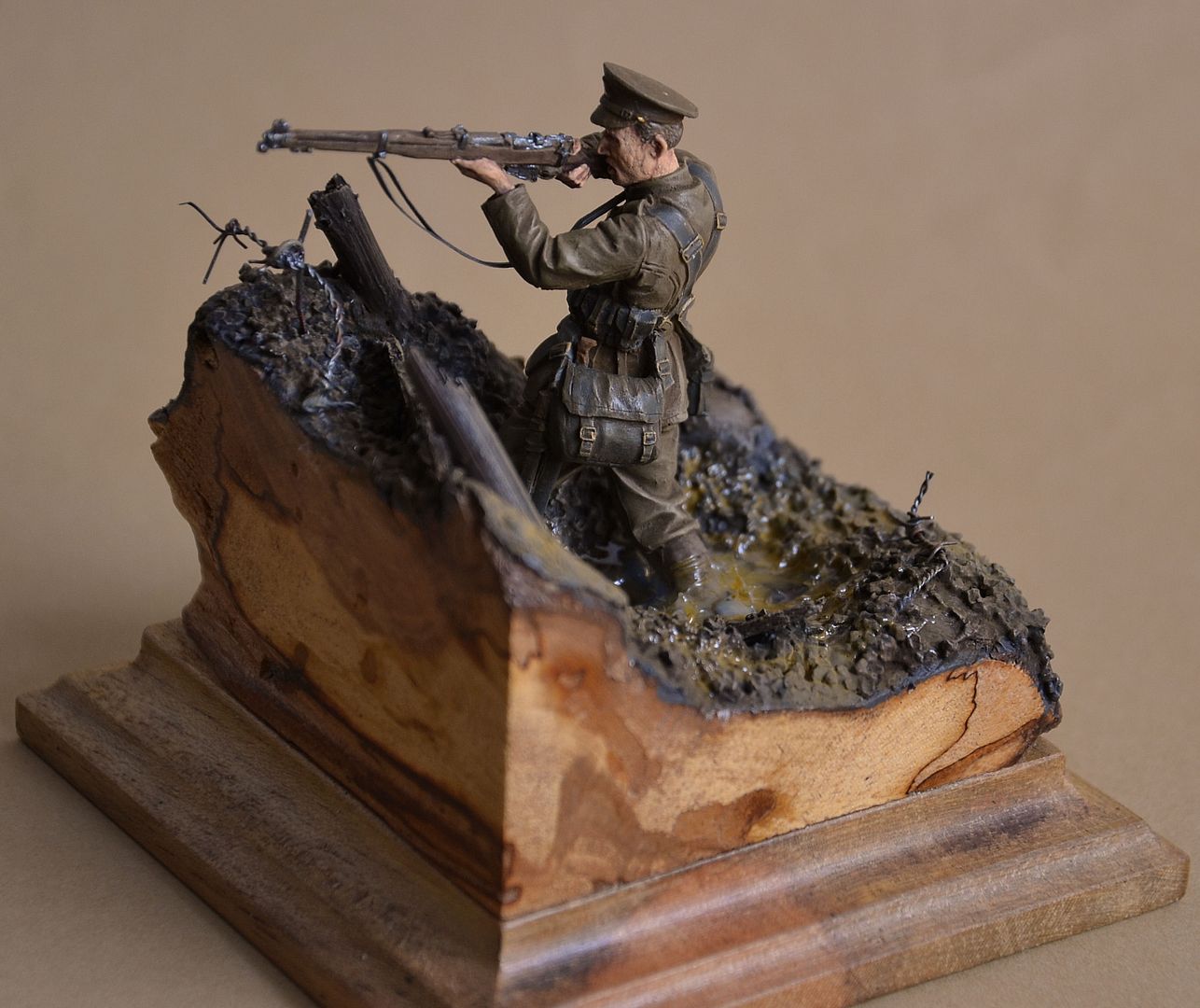 Wspaniała praca Dextera.
Dzięki!!
Prawie cała I Wojna Światowa, kojarzy nam się z wojną w okopach. Jednak to działania w Europie utknęły w okopach i rozpoczynały się działania na wyniszczenie. Wiele razy okopy przechodziły z rąk do rąk. Często były to głębokie linie umocnień ze stanowiskami na ckm, działa, z ziemiankami i dużymi bunkrami. Wielokrotnie jednak przy ataku, który przesuwał linie frontu o 200, 300 metrów, zdobywano resztki umocnień, które były okopami dwa lata wcześniej. W lejach po pociskach, rozbitych stanowiskach
zalegała woda, błoto, ciała poprzednich obrońców i atakujących. Pole walki często było tak zryte pociskami, że nie pozostała tam ani jedna kępka trawy, czy drzewo.
Tommy's War, 54 mm.