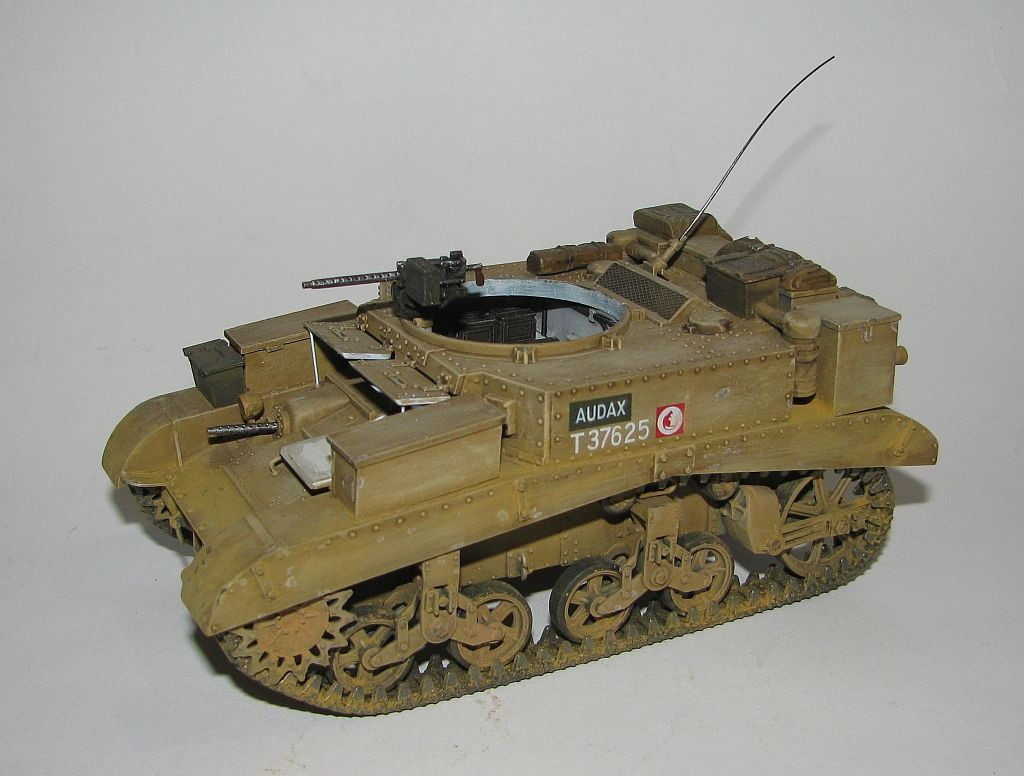 Kolejna dziełko Piotrka. Dzięki, brat!
Stuarty to pierwsze poważniejsze czołgi amerykańskie. Szybkość i względna siła ognia. Sporo ich dostali Brytyjczycy i jak mają w zwyczaju wzięli się za ich przerabianie. Tutaj przeróbka była prosta – zdjęcie wieży. Zyskiwali jeszcze szybszy [ciężar wieży i działa blokował trochę mocy] do pustynnych szybkich patroli i zagonów. Rozwiązanie to okazało się na tyle dobre i praktyczne że było stosowane do końca wojny.
BTW. Nazwa własna - Audax - po łacinie tyle co "Śmiały".
Model Academy 1/35 w barwach 7 dywizji pancernej z Tunezji w 1943 roku.