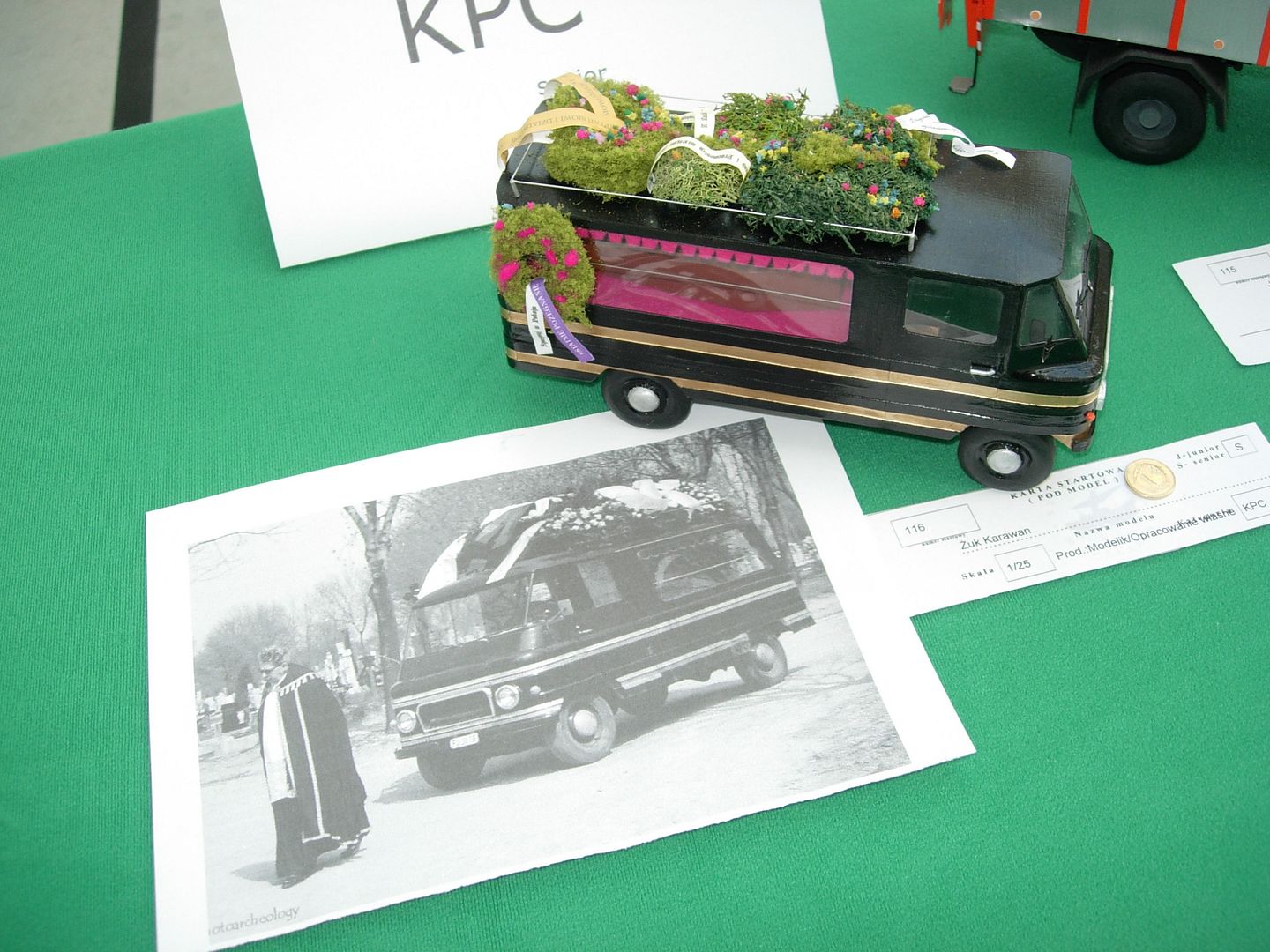 Kolejna fajna impreza.
Modeli sporo, choć nie jakoś szczególnie mnóstwo. Ilościowo może mniej, za to jakościowo znacznie lepiej. Prawie nie zauważyłam modeli tzw. żenująco słabych; te co stały na stołach, to było coś, na czym warto oko zawiesić.
Moje sympatie - widać. Modele małe ale wypasione, no i wszelkie cudaczki. Absolutnym słodziakiem był tytułowy Żuk karawan, wiozący na dachu pogrzebowe wiązanki. Miód orzeszki, proszę Państwa.
Link do fotorelacji:
Paprykarz 2014