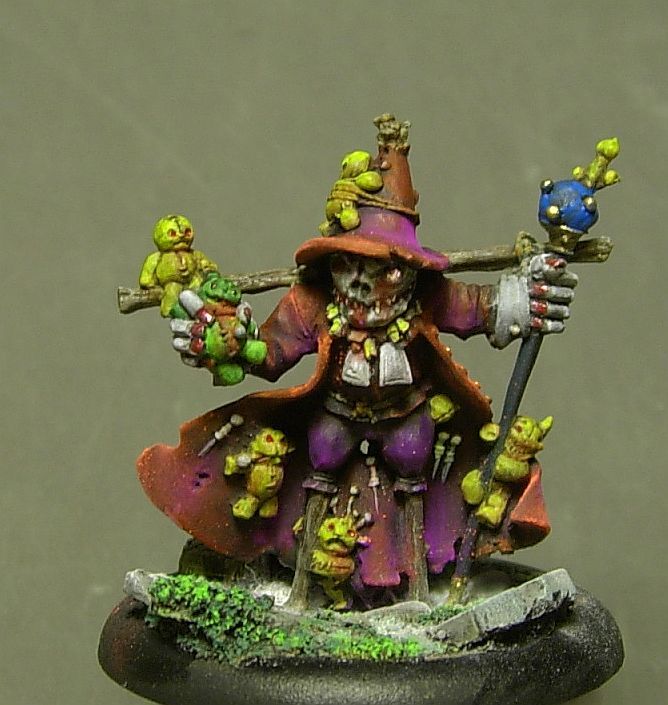 No niestety... znowu mamy grudzień, psiakrew.
Zaczęło się...
Jak co roku po listopadzie, gdy Wielkie Sieci Handlowe pochowały niedopalone resztki zaduszkowych zniczy - z nor, zaułków i podłóżkowych kłębków kurzu na żer wypełzają Drapieżne Merrychristmasy...
... w tym czasie wszystkie stacje radiowe katują słuchaczy "Last Christmas" i innymi dżingobelsami. Z głośników dochodzą dźwięki dzwoneczków i rubaszne HOHOHO! Tłumy zombiaków ruszają na łowy do dyskontów, marketów i osiedlowych warzywniaków. Z zakupowym obłędem w przekrwionych oczach, spoceni, zziajani łokciami torują drogę do karpia upchanego jak korniszon w małej wanience. Pod siekiery trafiają tysiące młodych iglaków. Zakupiona promocyjnie wódka chłodzi się w lodówce obok gotowych, pakowanych próżniowo ciast, bigosu firmy "babunia". Polsat serwuje "Kevina..."
Wesołych psiakrew Świąt! HOHOHOHO!
Rackham Miniatures, 28 mm. Oryginalnie - Neran the Dreadful. Cokolwiek to znaczy, psiakrew.